Armed with a vision to somehow combine his two loves — cycling and watersports — Guy Howard-Willis teamed up with bike designer Roland Alonzo and a team of engineers to create a product that fit a very specific set of requirements. From relatively rudimentary beginnings — early developments were made in Roland's garage — to setting up shop in an airport hangar in Mount Maunganui, to finally settling in Cambridge where Lake Karapiro served as the ultimate testing ground for their invention, it has taken six years and seven prototypes to transform this passion project into a viable, commercial product. Enter the Manta5 Hydrofoiler XE-1.
Beginning as nothing more than a pipe dream, to being on the verge of release this summer, the aquatic e-bike has been designed with assisted rider capabilities (via a waterproof, removable battery), hydrofoil technology (think a scaled down version of Team New Zealand's America's Cup boat) and a carbon fibre frame. By combining the operating systems of a bicycle with the technology that allows it to zoom across the water's surface, the Manta5 is unlike anything created before.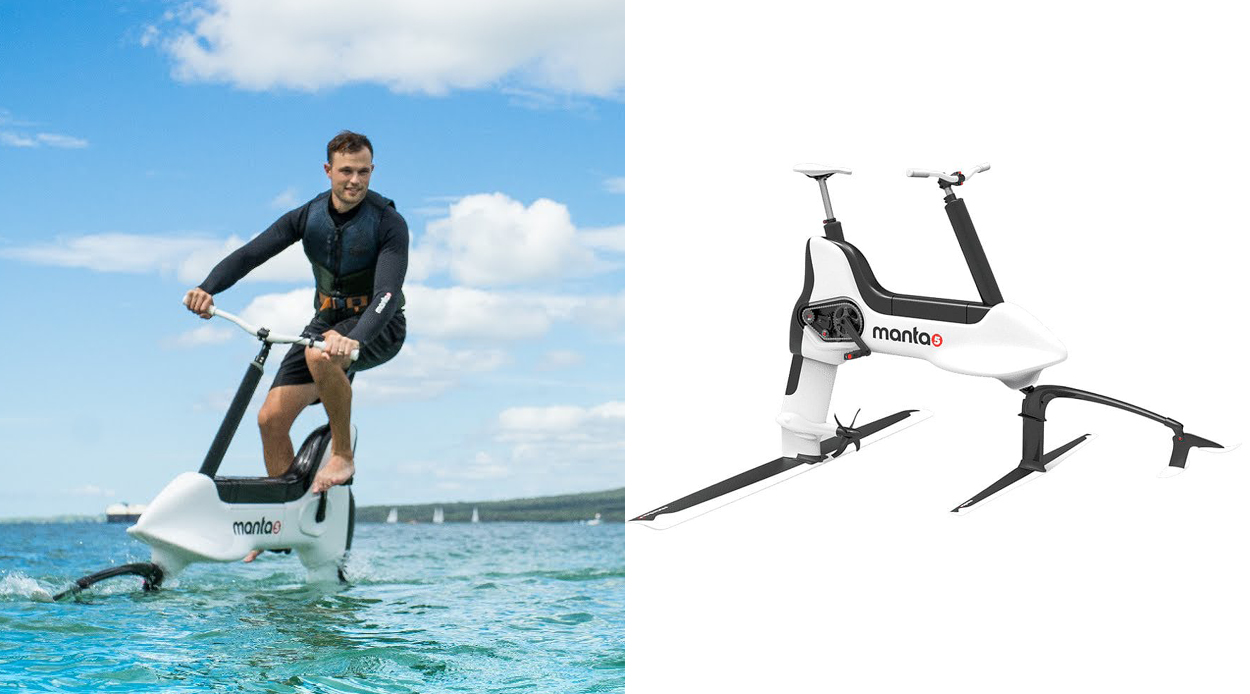 Just picture yourself gliding across a lake, wind in your hair, cruising at a top speed of 20 kilometres per hour, without a care in the world. With a focus on seamless functionality, the modular bike is light, user-friendly — it's able to be carried to and from the water by hand — and operable in both fresh and saltwater. But for Howard-Willis, the Manta5 has the potential to go further than just laid-back, summer cruising. He says, "Eventually, I want this bike to be a sports product, so it's competitive." Does this mean we'll start seeing Manta5 clubs popping up all over the country after its release? Perhaps. If Howard-Willis has his way, this will become something included in the Olympic games. "It might take a while to get there" he comments on this lofty vision, "maybe I'm too ambitious, but I've always been a dreamer."
The Manta5 Hydrofoiler XE-1 is available for pre-order here.