The movement of ethical fashion has been steadily gaining ground over the last few years, spurred on by a burgeoning desire in people to be more conscious about their consumption (not to mention the fact that fashion is one of the biggest causes of industrial pollution in the world). Both local and international brands have been supporting this idea by using cutting-edge production methods and adopting a more seasonless model — putting the focus on longevity rather than the typical cycle promoting perpetual 'newness'.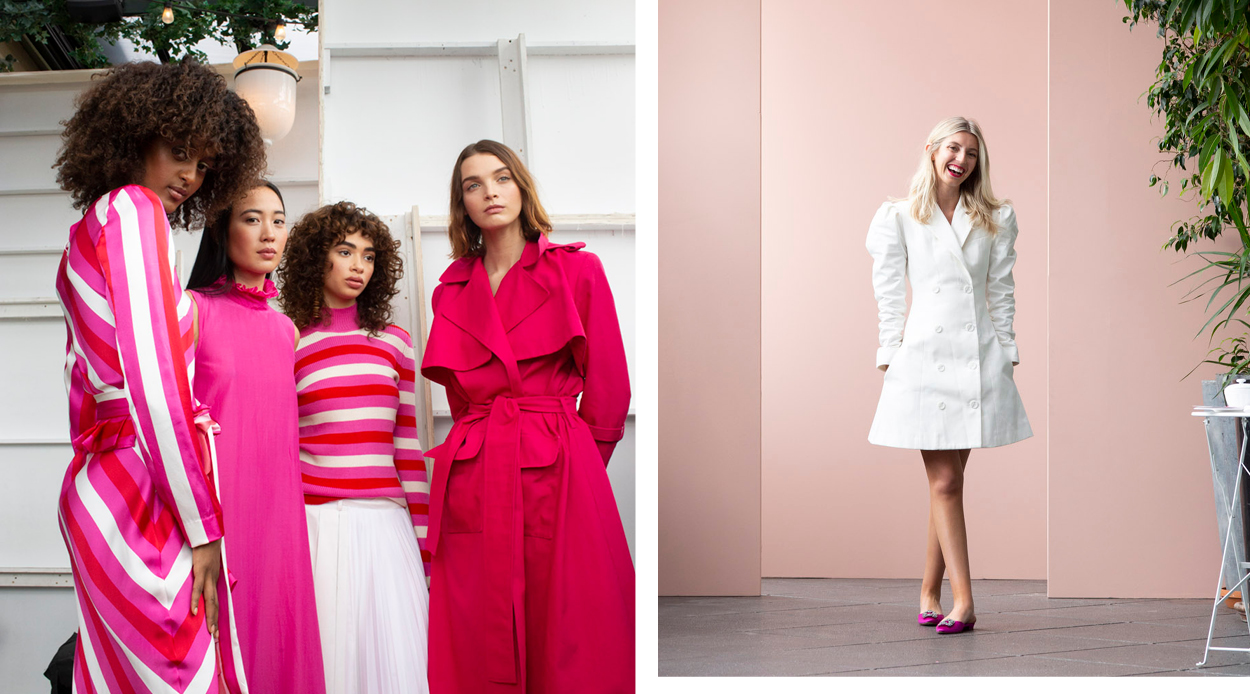 Locally, Maggie Marilyn is one brand establishing itself as a stoic champion of sustainable fashion with objectives to support local industry and encourage customers to build a trans-seasonal, timeless wardrobe. Now in its second year of operating, the brand recently released its sixth collection in New York, where designer Maggie Hewitt gave the audience a sustainability-focused tour through the collection's key looks.
"We have become so disconnected and detached from something as simple as who made our clothes," Hewitt said at the presentation, outlining how her ethos was centred around both "helping to revive the manufacturing community in New Zealand" and creating meaningful, personal connections with the people involved in her production and textiles.
The silk she used was from a mill in Shanghai where 'Mr Chen', the proprietor, was described as "a warm and lovely person." Not only had the fabric been organically grown, but the mill used much of the money it made to support its community by paying proper living wages and making crucial, educational resources more accessible. Pieces like the 'I Can Count On You' top and the 'Strength In Vulnerability' dress were made from this ethically-produced silk twill, and sat alongside pieces like the 'Calling Me' skirt, made from recycled polyester satin. "Our shirting," Hewitt explained, "is only dyed with OEKO-TEX certification… to ensure our fabrics are made with no harmful substances," going on to outline how all the denim was made using only 100% organic cotton involving no GMO seeds, synthetic fertilisers, pesticides or herbicides (organic cotton uses 71% less water and 62% less energy than its conventional counterpart).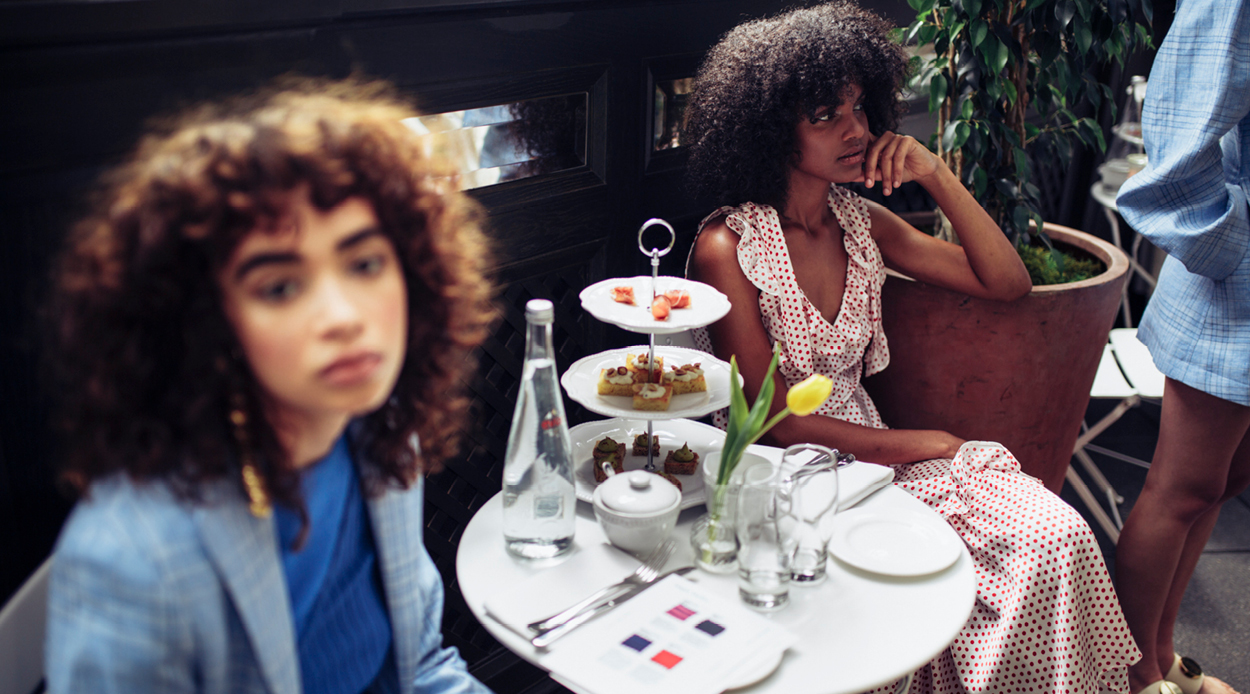 Continuing with pieces like the 'You're The One I Need' pants, made from organic New Zealand Merino and the 'You Give Me Strength' dress fashioned from organic cotton drill from a fourth generation Italian textile manufacturer, Hewitt finished by explaining how she and her team were always looking for innovative ways to improve the brand's sustainability, including using bio-degradable packaging that dissolves in water, and ensuring their textile mills were using water-recycling technologies.
Maggie Marilyn's sixth collection is a vibrant mix of colour and texture, retaining the elegant femininity this designer is becoming known for while reminding us how important it is to have some fun with our clothes. It's set to be the perfect solution for summer occasional dressing and will make us feel good in more ways than one.