In one of the most fitting fashion partnerships since Dolce met Gabbana, Ksubi has teamed up with US hip-hop star Travis Scott to release a limited edition menswear collection. Fusing the 'Antidote' hit maker's coolly unkempt aesthetic with the Australian label's signature styles, the highly anticipated run has already got the hypebeasts buzzing.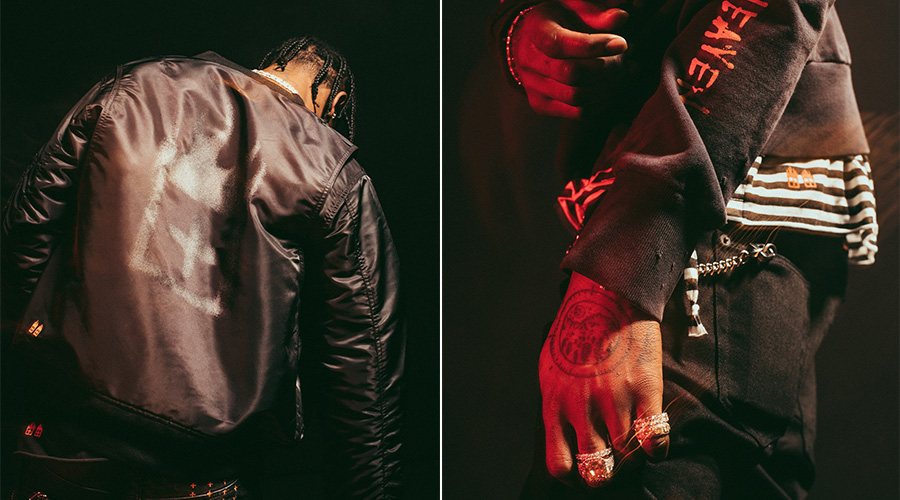 'Birds of the air, Beasts of the land' reads the back of one long sleeve top, while flames scorch up the back of another. A 10-strong collection of distressed jeans, tees, hoodies, bombers and denim jackets, it's "Ready-to-wear dope sh*t" Kylie Jenner's rumoured baby daddy smoothly summarised to Vogue earlier this year.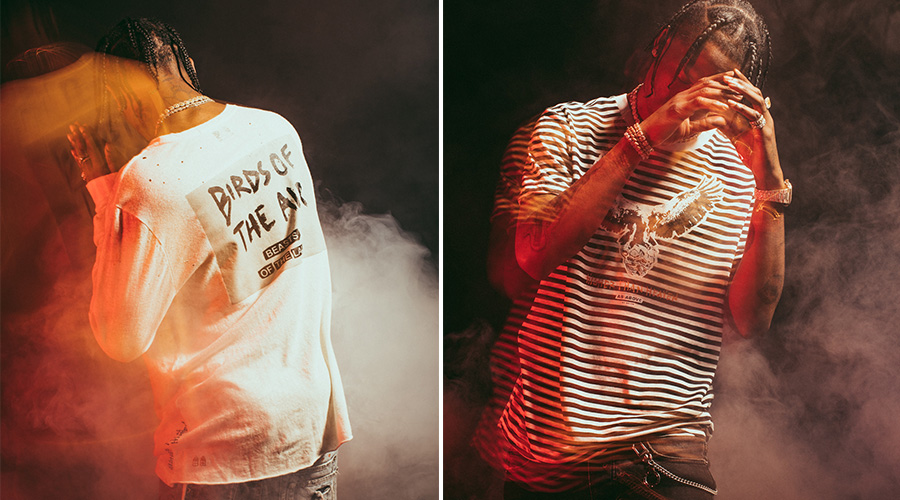 Locally, Superette is the only authorised seller and will be the first stockist worldwide to launch the collection in store on Thursday 12th October (online Friday 13th October). The type of gear Scott told the esteemed fashion magazine he wants to "slide out in, wear every day, all day, when I'm chillin' at the crib, when I just wanna take a shower after getting out of my pajamas", be sure to check out the Superette website when it all goes live.