For a long time, pearls were considered the territory of the upper crust. Worn in delicate single strands on the collarbones of well-to-do women as they downed a medley of martinis in the mid-afternoon sun, they were the status symbol du jour. But times, they are a-changin'. Claiming the style back from country clubbers, sorority sisters and grandmothers the world over, Karen Walker has just released a new-age interpretation of the classic jewel — one that all of us can adopt.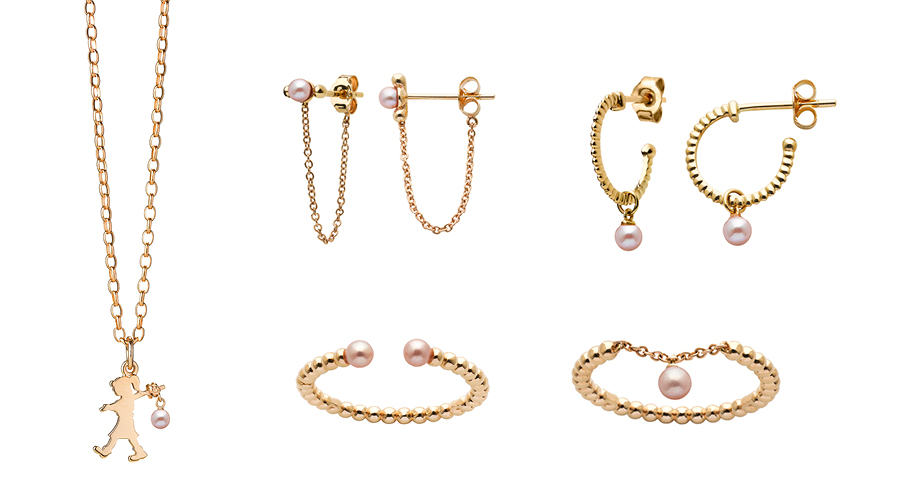 Launched to celebrate the 16th birthday of the label's iconic Runaway Girl, the 'Girl with a Pearl' collection is refreshingly modern and completely wearable. Pairing soft pink pearls to simple, sleek rings and earrings in silver, gold and rose gold, it takes a subtle approach to the traditional piece. A decidedly cool way to reinterpret the pearl, the whole collection comes to a head with the signature Runaway Girl necklace whose stick-tied bundle has been replaced by a single, dangling pink pearl.
Introducing a new generation to a somewhat sidelined style, The Girl with a Pearl collection is available online and in stores now.