Having already driven one on the open road at the motorsport endurance race Mille Miglia in 2013 and 2014, David Gandy's desire to own a classic Jaguar XK120 of his own led to the British male model approaching the experts at Jaguar Classic to see what he could do. Presenting a brief to have the vehicle both road and race ready (for events such as the Jaguar Classic Challenge), Gandy worked closely and collaboratively with the team at Jaguar's Classic Works facility in Warwickshire, spending the last 11 months refining the car of his dreams.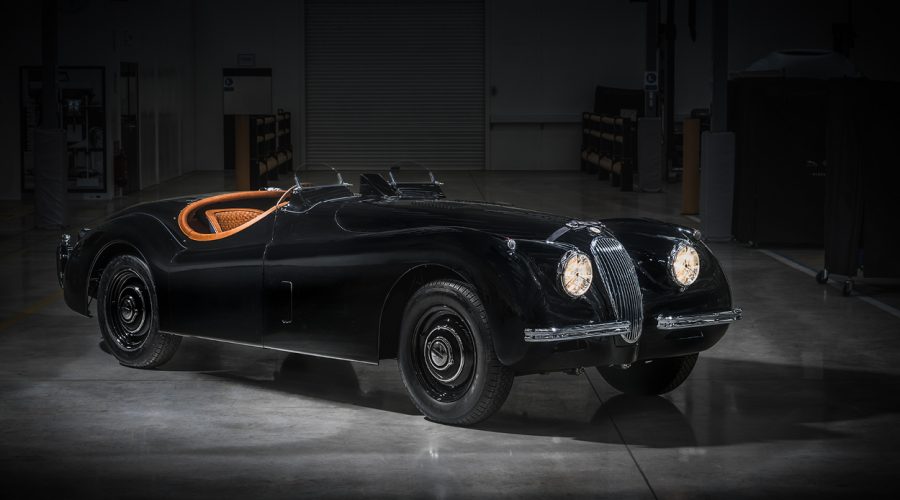 For starters, the dedicated Jaguar team managed to track down a suitable 1954 base car in California, in an effort to retain as much of the original, classic appeal as possible, before getting to work on the technical elements. Achieving the racing brief by enhancing the six-cylinder unit from the original 180bhp output to 225bhp, Jaguar used steel bracing for the core plugs to keep everything in place during high-performance driving, while fitting the all-new exhaust system with dual pipes instead of the usual one.
The car's gearbox is, of course, catered to racing, with faster-shifting capabilities, and brakes that have been uprated — disc brakes with four-pot callipers in the front and original refurbished drum brakes in the rear. Able to be fine-tuned for specific events, the suspension features fully adjustable dampers, too.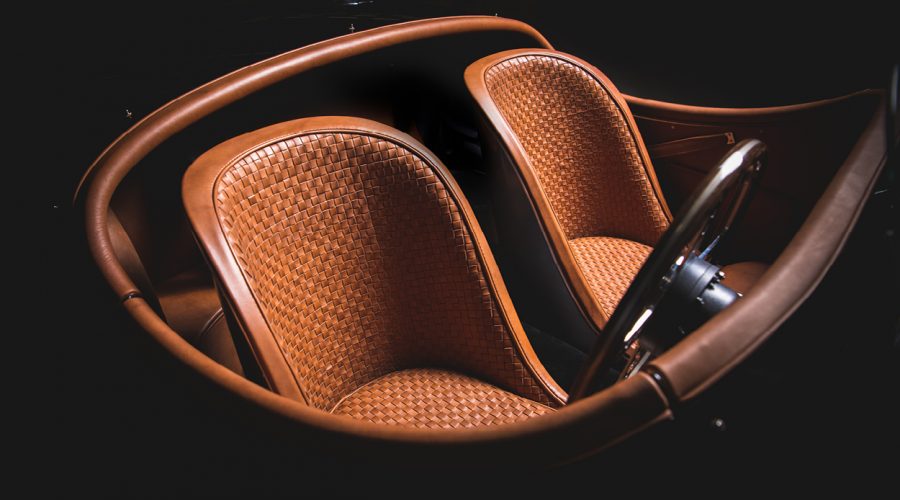 The design phase is where Gandy stepped in, working with the team every step of the way. Finished in 13 litres and four coats of paint, the car's exterior is rendered in solid black and has had a number of sleek features added, including a racing-inspired flip-top fuel cap. The interior, just as unique, is finished in an Aged Saddle tan leather and, in keeping with the retro aesthetic, the seats feature a bespoke lattice design with aluminium seatbacks.
In order to increase the comfortability of the compact automobile for the 6ft 2 Gandy, Jaguar made a couple of adjustments. The battery, which there would usually be two of, both situated behind the driver's seat, was instead compacted into one unit and placed behind the passenger's seat while the steering wheel was fashioned to be smaller than normal.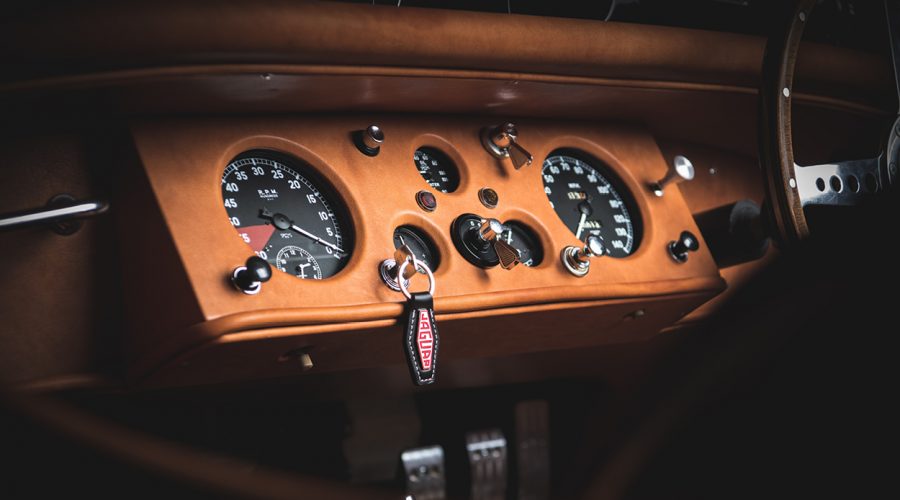 "…The team at Jaguar Classic have done such a remarkable job engineering this car and executing everything that I asked for," says Gandy, "it was amazing to have such an in-depth involvement in its creation." The process of developing this incredible car showcases the expertise, superior skill and craftsmanship that Jaguar offers all of its customers. Head of Jaguar Classic Calum McKechnie explains, "…not only were we able to bring this iconic sports car back to life mechanically but the attention to detail and the bespoke design of the interior sets David's car apart."