There's no denying the overwhelming success that H&M, as a brand, has had with its designer collections. First, there was Karl Lagerfeld in 2004, then the sporty Alexander Wang, followed by the Balmain extravaganza that saw customers literally fighting over pieces — and this year's collaboration with MOSCHINO and Jeremy Scott is no exception. After announcing the partnership on Instagram in April earlier this year, people have been champing at the bit to sight the pieces. We sat down with Jeremy Scott (designer at famed Italian powerhouse MOSCHINO) and Ann-Sofie Johansson (Creative Advisor at H&M) to get an intimate insight into the creation of the collection.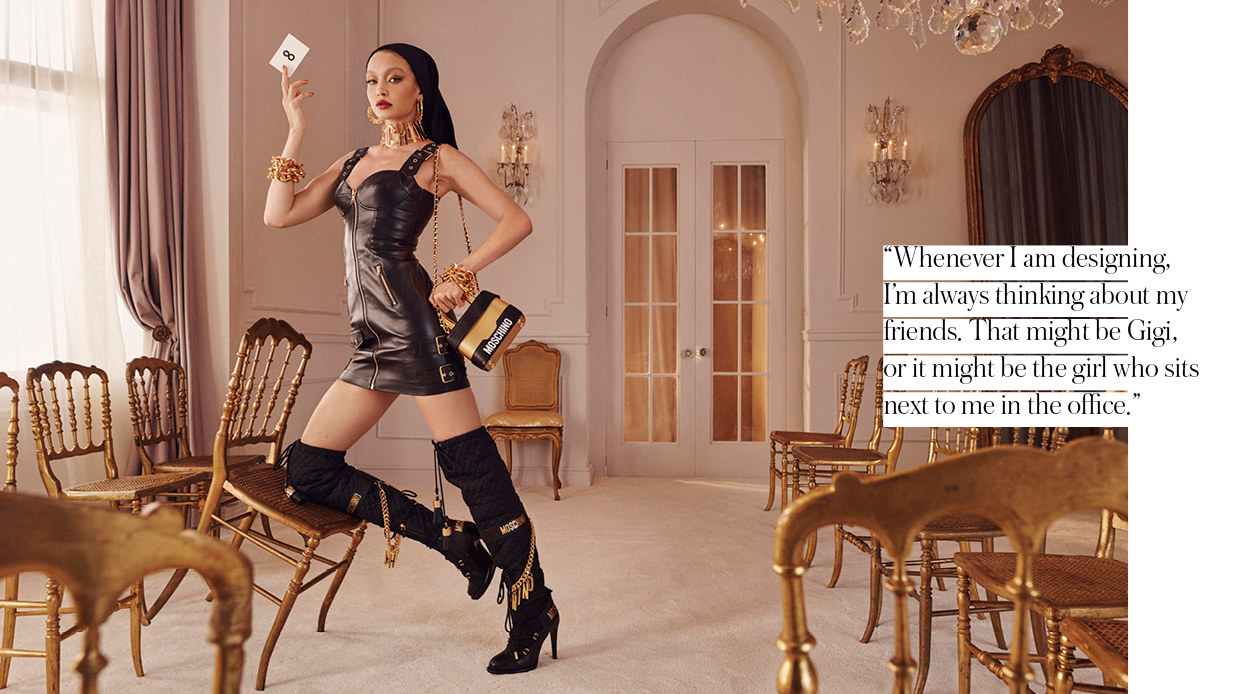 Jeremy Scott
You are often noted with saying that 'you were made for the Instagram age', and the collection with H&M was first announced on Instagram — has the digital age/social media inspired a lot of this collection? Yes, but then I think I've always been designing for Instagram, even before the internet existed. And yes, I started my own label way before the invention of iPhones. My work has always been colourful and bold, it's immediate and has that pop energy, which is everything that works on a screen that's smaller than the palm of my hand. I've always been that way and it's like social media has caught up with me.

What are your picks to be top sellers/sell out items in the collection? Have you got a whole day for me to talk you through them? Every single piece in the collection is fire! I always design collections to have so many different elements and layers, so there'll be something to please all the different people that love the MOSCHINO world. It's why I love the black leather dress with the gold zip as much as the Disney hoodie and the little coat for dogs — each will be someone's favourite.

The MOSCHINO brand was one of the original pioneers of 'logomania' — can we expect to see a lot of that within the collection?
It was so much fun working out the ways to use the MOSCHINO logo in this collaboration. I'm super protective of the brand and wanted to use it in the right way. On the clothes, the MOSCHINO logo is part of the Disney collaboration within the collaboration. There's also the super fun H&MOSCHINO logo, which is referencing back to the fake logos that Franco Moschino made in his time. I'm also obsessed with the MTV logo mash-up that's in the collection, and all the fun ways we've used the gold MOSCHINO lettering in the accessories too.

You have done many collaborations in the past — Adidas, Cybex, M.A.C Cosmetics etc — what have you most enjoyed about the process of working with H&M? H&M has been so wonderful to work with. From the beginning they wanted no compromise, nothing watered down. They wanted us to give them the real deal MOSCHINO, and they accepted my designs with open arms. So many of the pieces in MOSCHINO [tv] H&M are extreme MOSCHINO. It's so exciting that they know their customers around the world want to experience the real thing.

Who is your current muse? Do you get a lot of inspiration from the models who you work with on a regular basis — e.g. Gigi? Whenever I am designing, I'm always thinking about my friends. That might be Gigi, or it might be the girl who sits next to me in the office. I have to know if they will want it and if they will wear it. I know that if my work will connect with my friends, it also means it will connect with the fans all over the world, even if we've never met. It's how I designed MOSCHINO [tv] H&M, thinking about my friends to connect with all these people in all these countries, who may never have had the chance to wear my work before.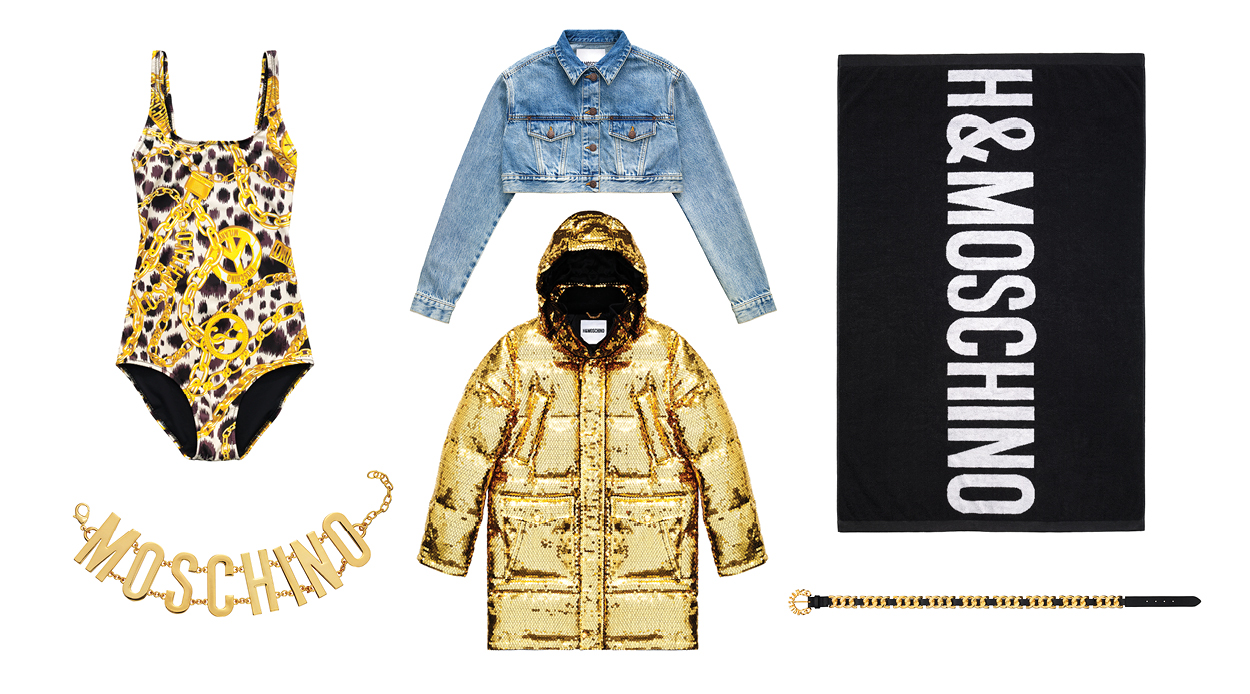 Ann-Sofie Johannson
What were the main reasons you decided to select Jeremy Scott/Moschino for this year's highly anticipated collaboration? We are so excited to be collaborating with MOSCHINO as our next H&M guest designer. The brand has been on our radar for some time, and there's something about MOSCHINO that feels so right for now. We love to give our customers something completely different with each collaboration, and after the beauty of Erdem, we now need this boldness, fun and also glamour.

What were the biggest challenges from your perspective with producing this collection? Were any of the pieces a first for the H&M brand in terms of materials or production? With each of our collaborations, the challenges are actually what makes them work so well. We love to push ourselves to create pieces that surprise everyone. Jeremy loves the idea of his designs being made available to more people through H&M, and he also believes that affordability doesn't mean watering down the message. There are some incredibly complex techniques throughout, particularly in the accessories. We're so excited by pieces like the padlock bag, that look effortless but which are actually incredibly difficult to make.

What was the collaborative process like? How much influence did you have over Jeremy's design concepts? Jeremy is a total dream to work with. He is so much fun, so easy going, and also is a true professional. He has a natural instinct for what is right for MOSCHINO, and also what will connect with his fans all over the world. With each of our collaborations, we want the designer to give us the true essence of their brand. We always meet with them at the beginning to talk through ideas, then we give them the freedom to create the collection they want. We're so happy with what Jeremy has created for us.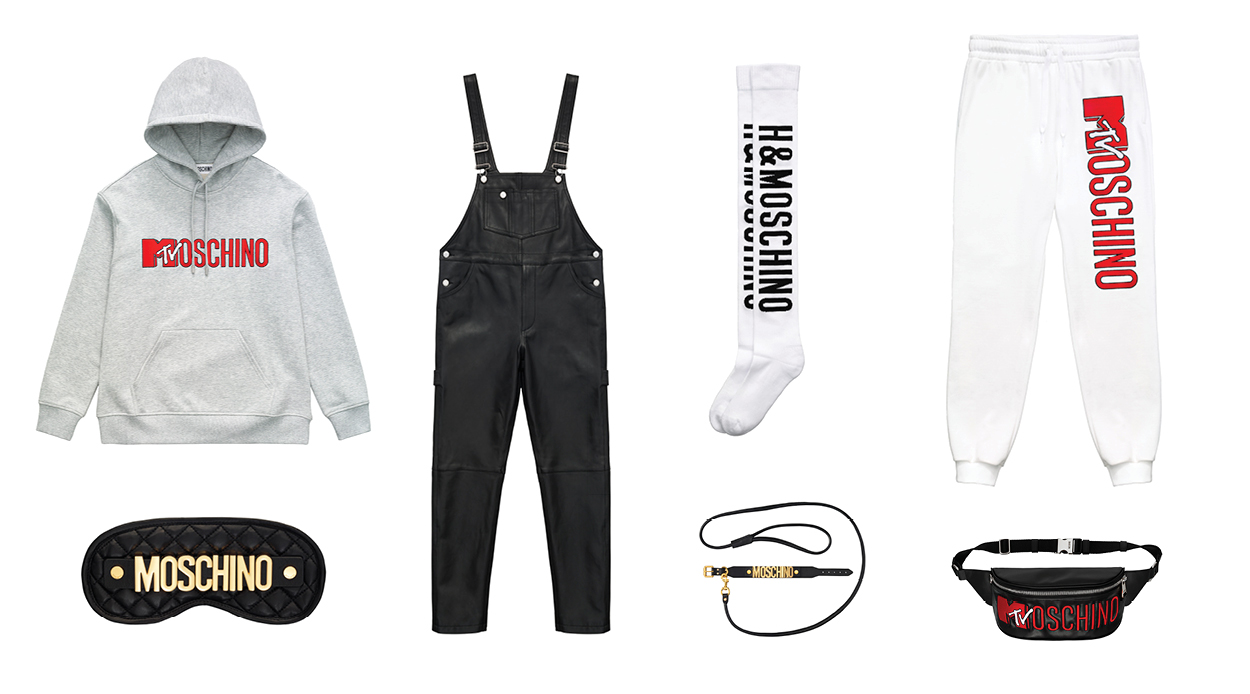 What are your favourite pieces from the collection? One of my absolute favourite pieces is the pink fake fur coat with the gold chain punctured through it, that I can't wait to wear this winter. It's the sort of piece that you can throw over something really simple and totally transform your look. The bomber jacket with the charms and leopard print is such a versatile piece, and I also love the MTV MOSCHINO hoodie — it'll be so fun to wear.

Why do you think the H&M designer collaborations have been so universally successful? It's amazing for us to look back at the H&M designer collaborations since the first one with Karl Lagerfeld in 2004. Back then, so many people couldn't understand why designers would want to collaborate with H&M. Now, there are more collaborations in fashion than ever, and for us they are more relevant than ever before. We love how they bring together different creative minds to create something new and special.

The H&M x MOSCHINO collection will be available in its entirety at Auckland's H&M store in Commercial Bay only from November 8th.
H&M
Commercial Bay
Auckland