Addressing the wide-ranging issues posed by fast fashion — namely the build-up of clothing waste in landfill and the environmental impacts of harsh, petrochemical-based materials — Swedish high street retailer H&M has released an annual 'Conscious Collection' every year for the last seven years. With a focus on sustainable innovation and utilising recycled materials, their 2018 collection is almost here, and it's seriously impressive.
Paying homage to the Swedish Arts & Crafts movement from the 19th and 20th Centuries, beautiful tapestries and paintings have been interpreted into contemporary prints and design motifs. Every piece in the collection has been made from sustainable materials, with accessories made from discarded candlesticks and dresses fashioned from fishnets and other Nylon waste. They have even used recycled silver, polyester and organic linen. It's an extraordinary example of creating something exquisite out of something inherently problematic.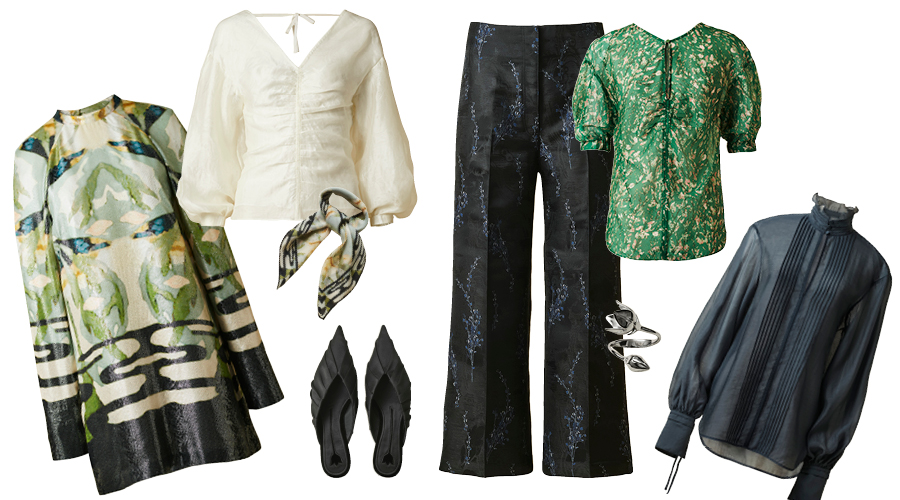 Deep blues, cool greys and various shades of green weave their way through the collection's dresses, pants, blouses and skirts. Offering both delicate, sheer fabrics and stronger, embroidered pieces, the collection really is as much a homage to the natural environment as it is to the movement from which its inspiration came. It both reflects and reacts to its 'green' purpose.
Set to land in H&M Sylvia Park next week on April the 19th, best be in quick to get your hands on this one.
H&M Sylvia Park
286 Mount Wellington Highway
Mount Wellington
Auckland