Pasquale Bruni, renowned for producing some of the world's most covetable, wearable jewellery, has been stocked exclusively at Auckland's Hartfield Jewellers for 20 years. It's a milestone, and one that's being marked with a line up of beautiful new Pasquale Bruni Fioremì pieces being inducted into the store — a line Rebecca Foley from Hartfield explains as a "smaller, more petite version of its iconic Fiore aesthetic."
The collection comprises of a number of fine, beautifully-realised pieces that play on Pasquale Bruni's Fiore flower shape, taking the recognisable design and rendering it in more pared-back versions. "I think it really suits us and our lifestyles in New Zealand," Foley explains, "because sometimes we don't want to be too overtly flashy. We want something precious and small and understated." With its fine chains, charmingly subtle diamond flowers and undulating shapes in rings, bracelets, earrings and necklaces the Fioremì collection feels like an ode to the modern day woman — someone for whom versatility and wearability are essential.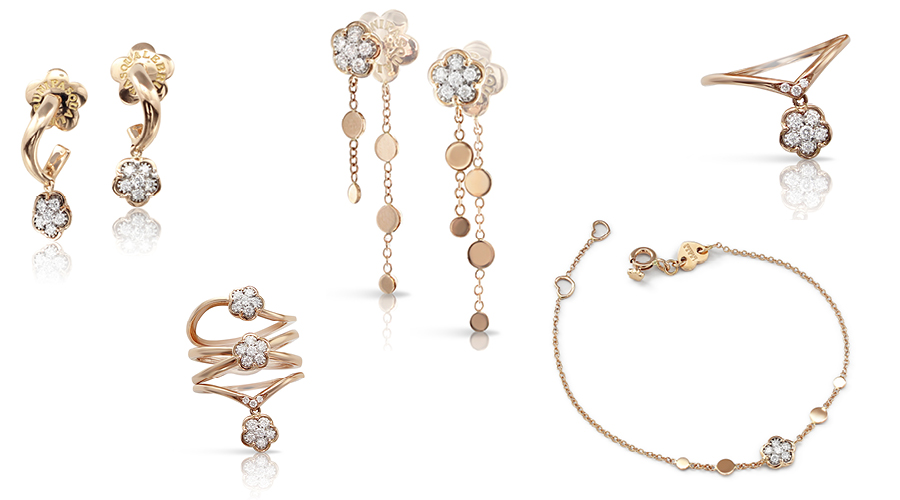 But the real beauty of this collection lies in its ability, as Foley tells me, to be personalised to the wearer. "Each piece is beautiful on its own," she says, "but they're also perfect to layer." The rings, for example, become particularly arresting when worn in a set of three, where, like musical notes in a score, they build to create something that feels entirely different from how they look by themselves. "When you mix them together," Foley explains, you can make your own story."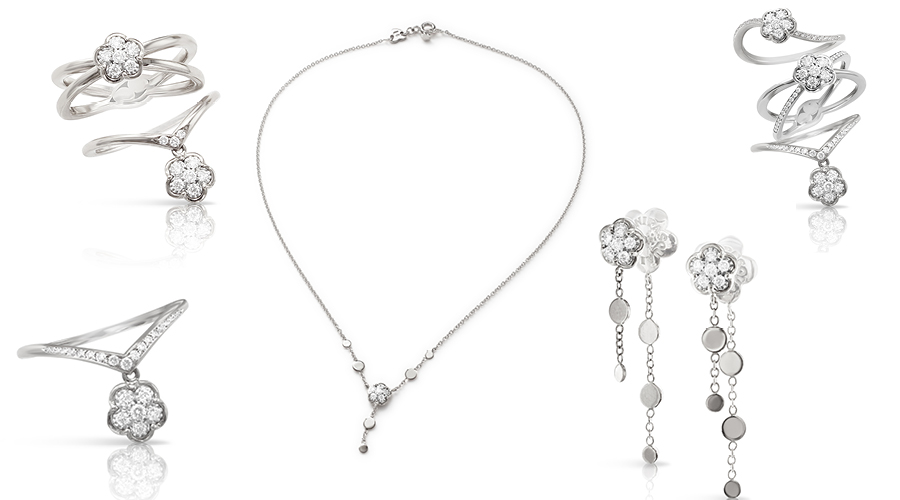 Jewellery is, after all, an emotional accessory. It tells the story of its wearer in a way other fashions do not, and with Fioremì, the pieces feel like the kind we not only want to wear every day, but also want to keep forever, and eventually hand down as precious heirlooms.
At its heart, Pasquale Bruni's new collection is, as Foley articulates, "a twist on something very classic for the brand," and what's more, it comes in at a price point that feels more accessible than the brand's wider repertoire — which is just an added bonus.
In store now and apparently already flying out the door, the Fioremì collection from Pasquale Bruni is proffering jewellery we want to put on and never take off, causing us to head to Hartfield's Parnell store with haste (lest we miss out).

Hartfield Jewellers
327 Parnell Rd
Parnell
Auckland
(09) 373 2472