Congregating on the geometric marble of Gucci's newly-refurbished Queen Street store, we were treated, on Tuesday night, to a visual smorgasbord. Guests clad in head-to-toe in exquisite looks from Gucci's repertoire sipped Champagne and mingled while admiring walls that were similarly adorned in pieces from the brand's latest handbag release — Zumi.
Named after experimental musician and actress, Zumi Rosow (who walked in the brand's Spring/Summer 2019 runway), the handbags offer new shapes (including a mini bucket bag) and new hardware that sees two of the Italian fashion house's most recognisable symbols — the interlocking G and the horsebit — elegantly combined in a happy contrast of silver and gold.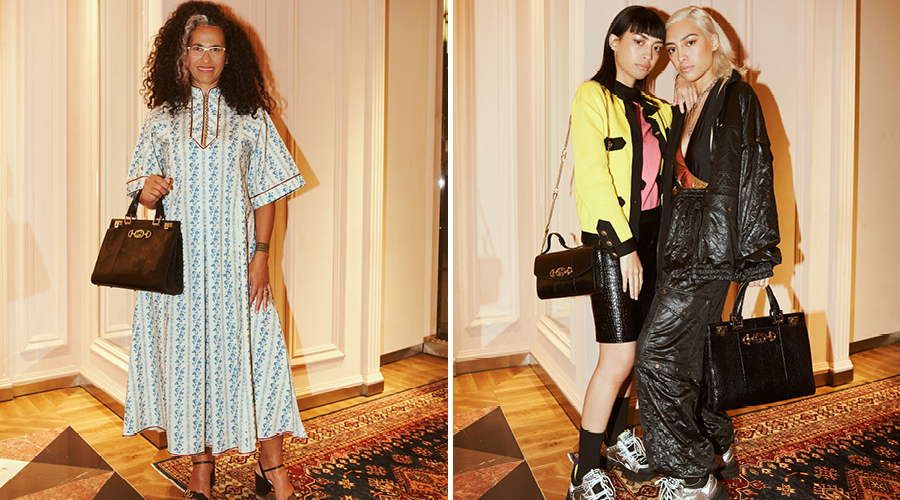 While certain styles were rendered in the collection's signature strawberry print, a perfect embodiment of Alessandro Michele's eclectic vision, a number of other bags carried more pared-back, monochromatic tones. Zumi, it would seem, is setting itself up to become the bag of the season. And if the enthusiastic way we saw some guests examining the new style is anything to go by, we're sure it will be.
After gathering around to hear the poet Selina Tusitala Marsh perform a reading from Alaska Lynch, as the curated soundtrack of the Katayanagi twins kicked back in, we spilled back out onto the street, reminded of the irresistible magic of Gucci.