Presented by Gucci
Gucci is renowned for creating collections that combine idiosyncratic motifs with classic silhouettes in a refined, eclectic way. It's a distinct look that has become something of a calling card for the brand's enigmatic Creative Director, Alessandro Michele, and Gucci's Pre-Fall 2019 collection is no exception.
The pieces offer an intriguing melange of textures and tones, where double G monograms and bejewelled blazers meet bright heritage fabrics and animalistic prints. While the new Gucci Zumi bag has emerged as the hero of the collection, alongside a line-up of new loafer, sneaker and sandal styles, Gucci's Pre-Fall 19 also features quirky, kitsch touches (like beret hats, oversized sunglasses and exaggerated accessories).
For the campaign, Gucci turned to antiquity for inspiration, taking an unconventional, bohemian crowd to the historic Selinunte Archaeological Park in Sicily to congregate and be merry, in line with the idea of a classic symposium. Historically, these took place after a banquet where poets, philosophers and various scholars would gather around, listen to music, dance and converse. In Alessandro Michele's contemporary interpretation of this spirit, diverse guests came together in harmony to create various tableaux in which classical motifs were given contemporary relevance. The campaign included hardcore punks, bodybuilders, rollerbladers and surfers dressed in outfits that epitomised the Gucci-verse — a place where touches of nostalgia here, retro detailing there, campy silhouettes and odes to the brand's prolific history meld together in a sartorial cacophony.
At its core, it's a collection that celebrates everything Gucci has come to represent and shines a light on the inherent inclusiveness of the brand's ethos. With far too vast a range to pick out one piece, we thought we'd outline a selection of our favourites. These are the pieces from Gucci Pre-Fall 19 that you're going to want to wear.
The refined handbag | Shop now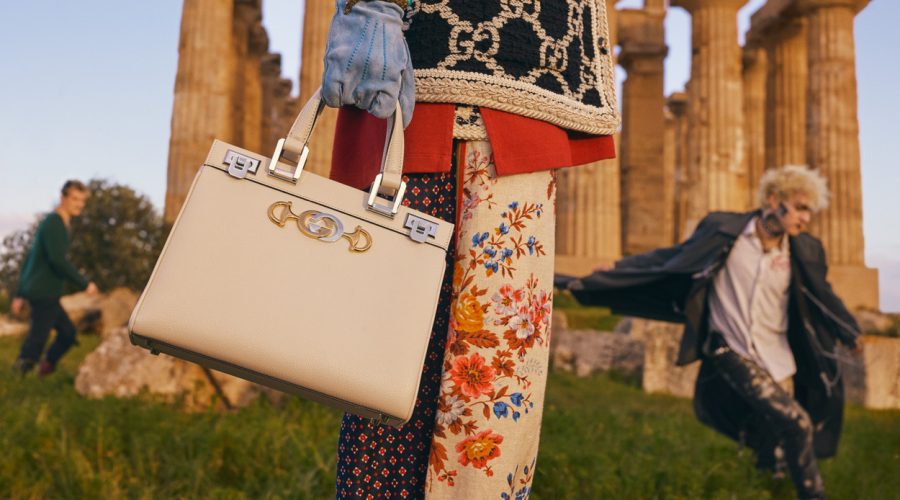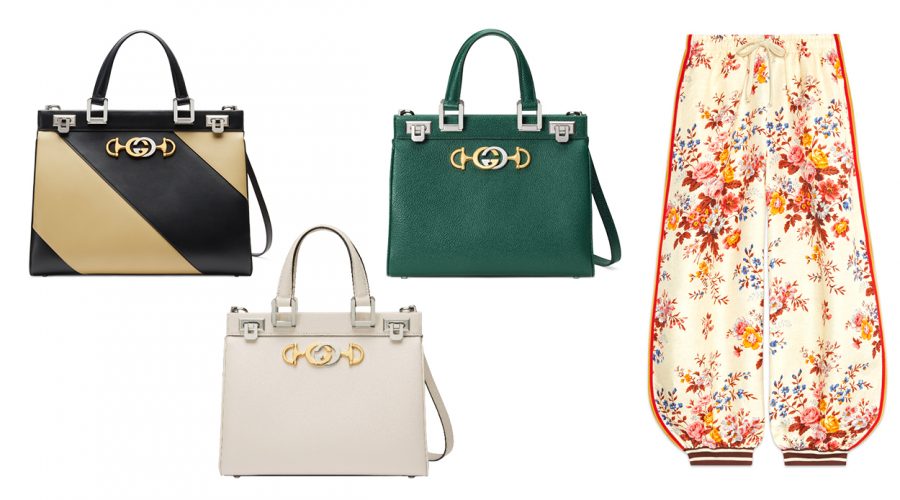 The timeless finish | Shop now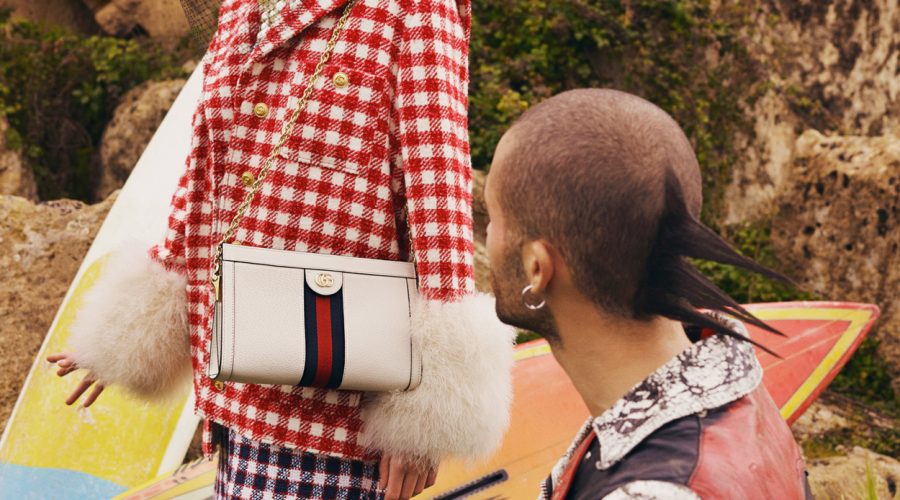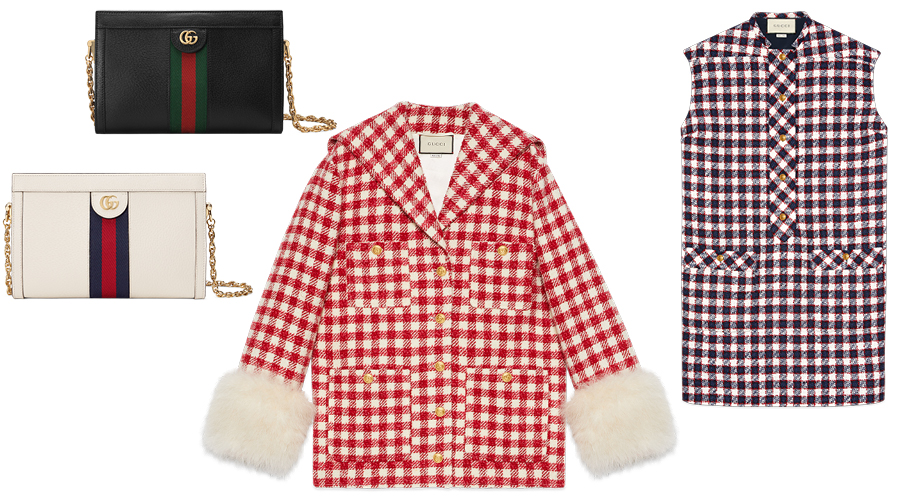 The modern man | Shop now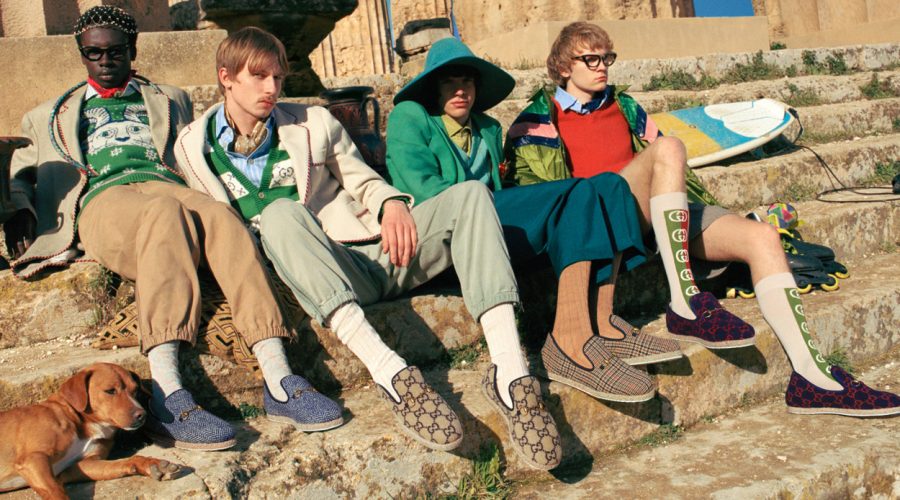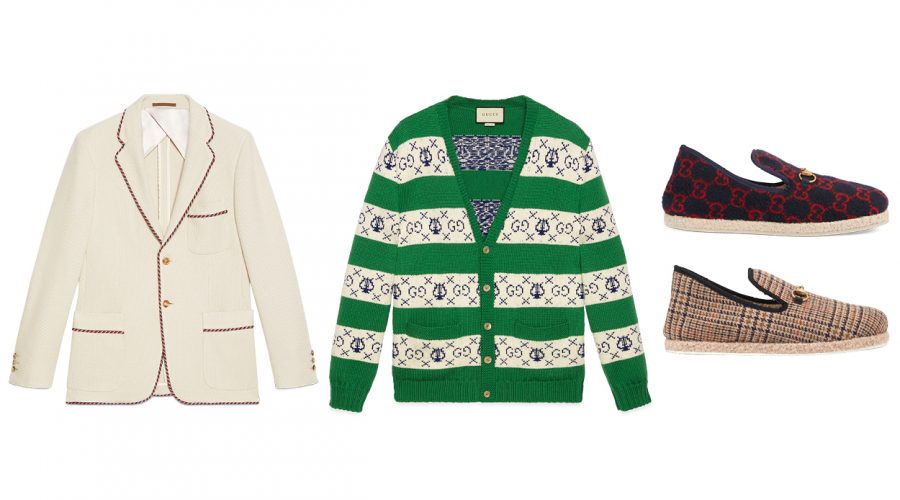 The retro redux | Shop now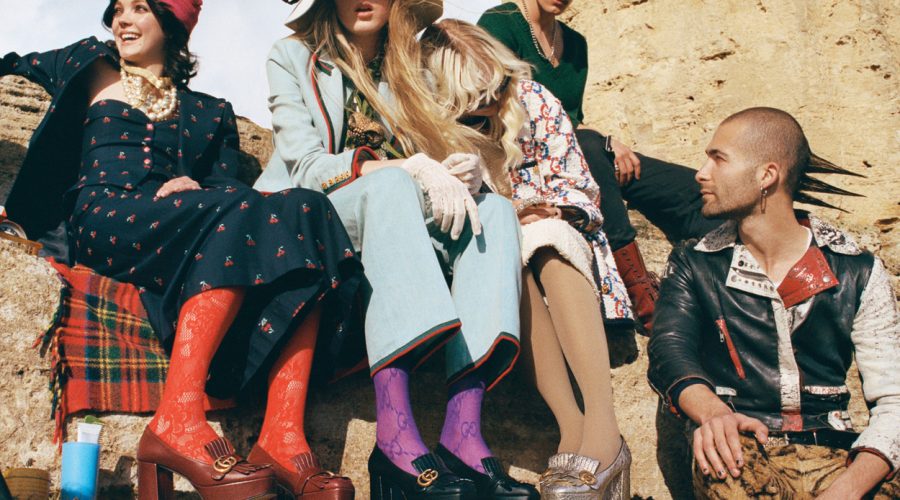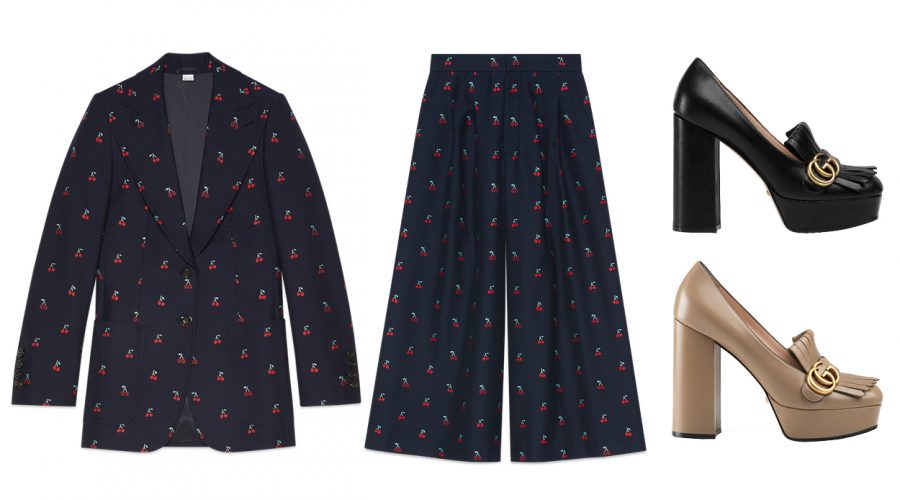 The look of leisure | Shop now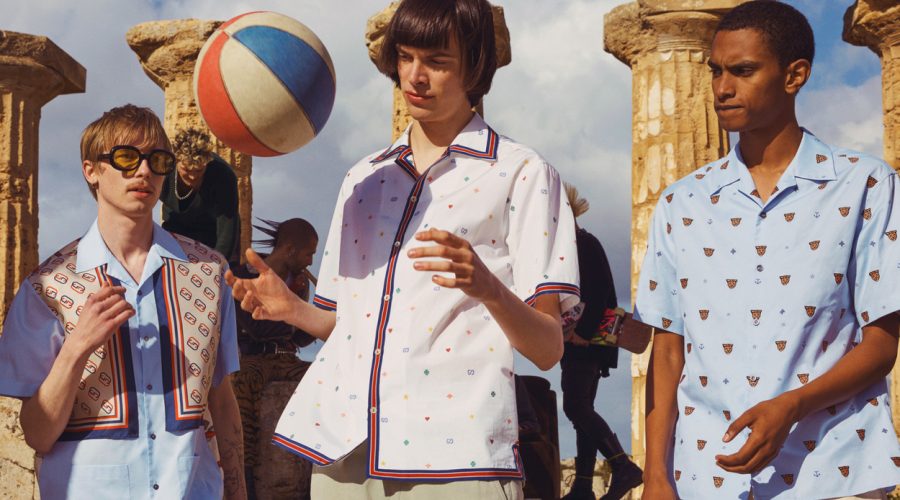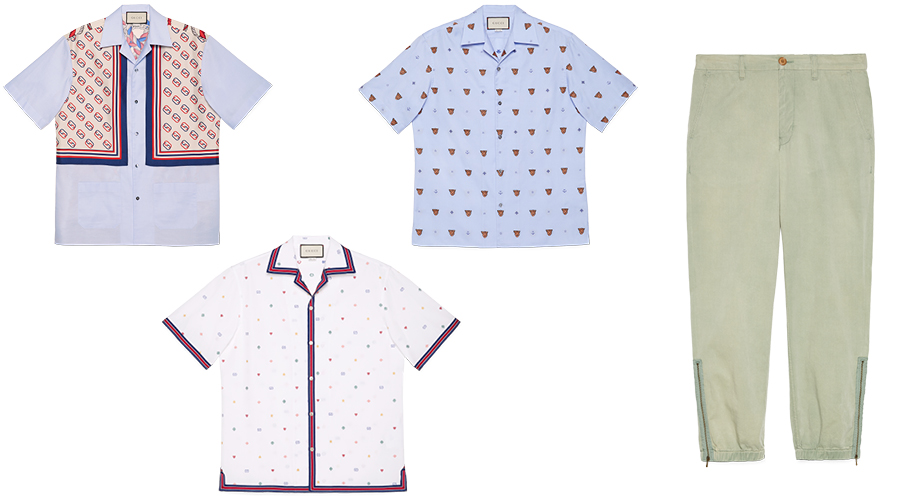 The party feet | Shop now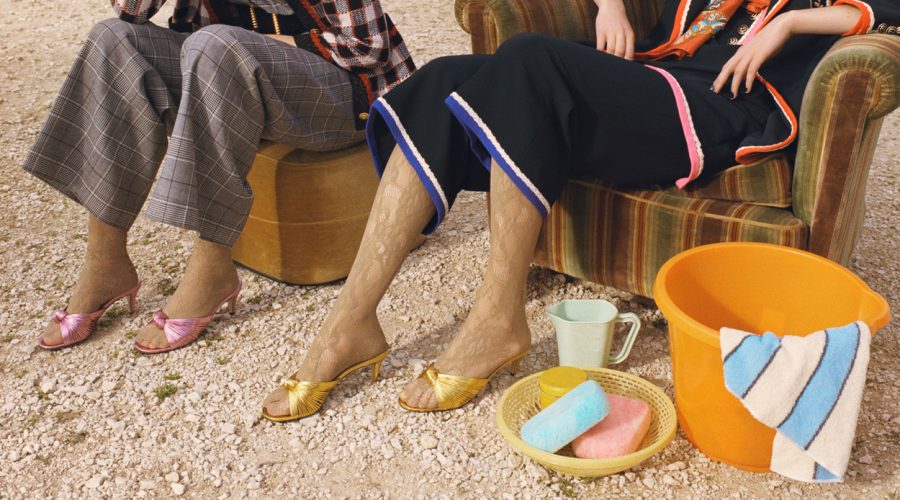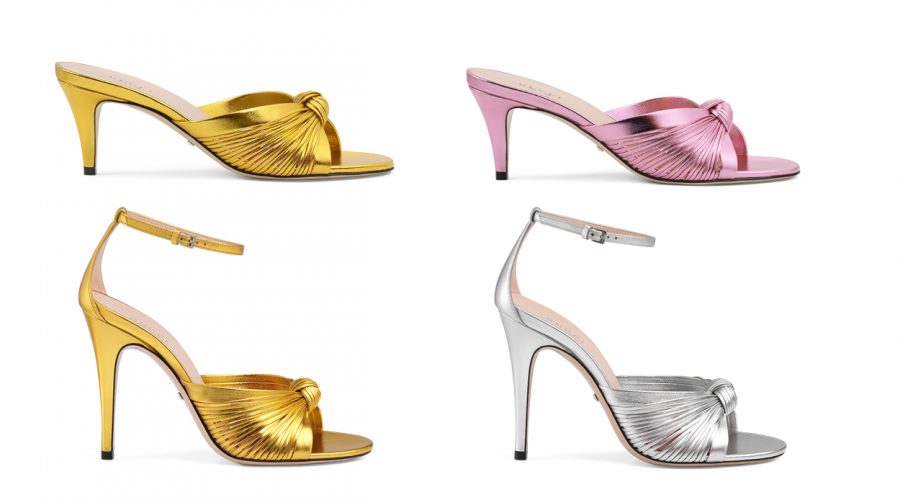 The homage to heritage | Shop now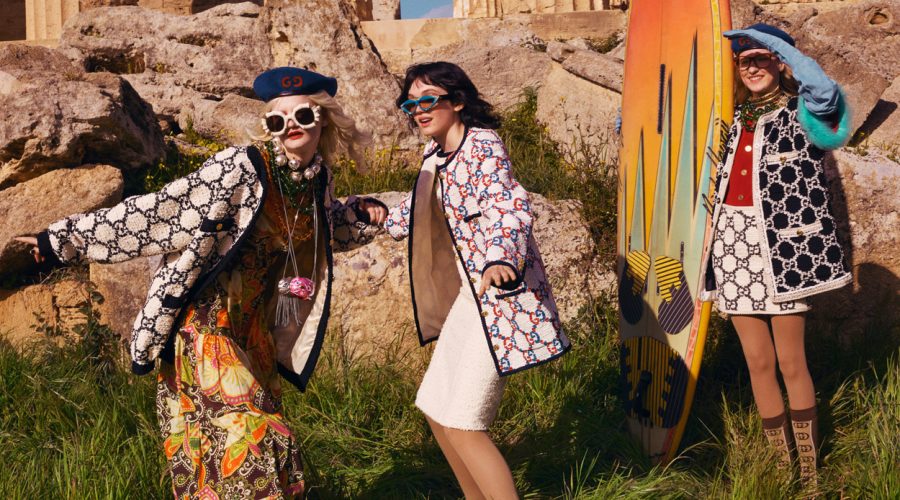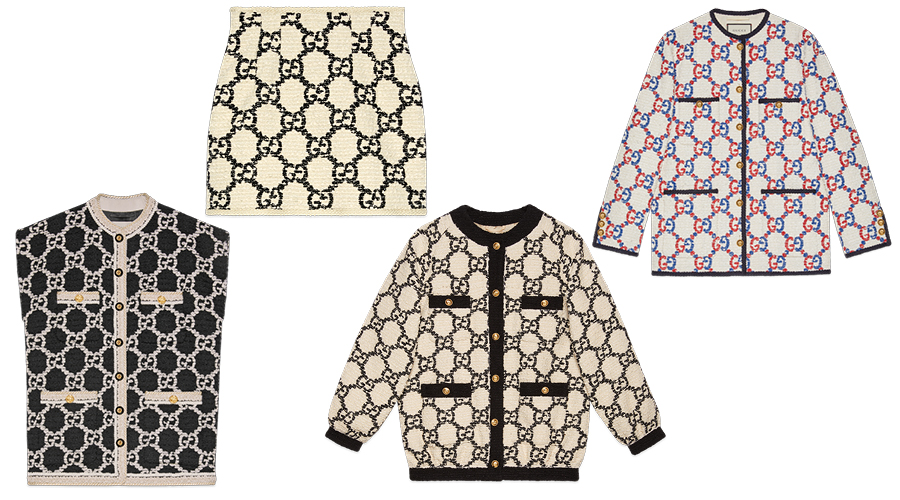 The man on the move | Shop now