Presented by Gucci
What better way to capture the magical whimsy of Christmas than with a brand renowned for its unique eclecticism and eye-catching aesthetic? With animations by artist Rita Zimmermann, Gucci transports us to an alternate universe with a selection of its most yuletide-worthy pieces, framed by twinkling galaxies, exotic beasts and a tinge of delightfully quaint nostalgia.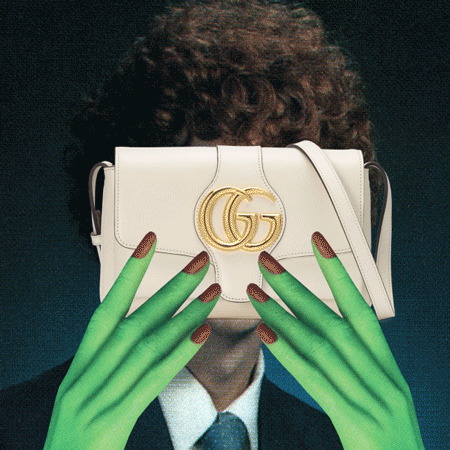 Arli small shoulder bag  |  Shop now
Face up to the family this season with a purse that will finally put a stop to strange relatives questioning your life decisions.
Flashtrek sneaker with removable crystals  |  Shop now
Christmas miracles can only be performed by those in the right footwear. With shimmering adornments and sturdy soles, these Gucci sneakers will make walking on water a walk in the park.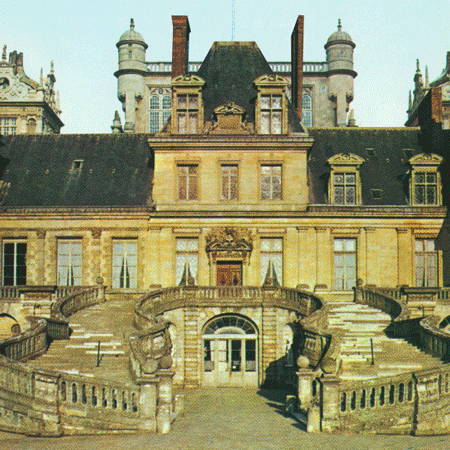 Laminated small shoulder bag  |  Shop now
Don't get caught horsing around this season without the appropriate accoutrement. Namely, an audacious handbag that epitomises the festive spirit.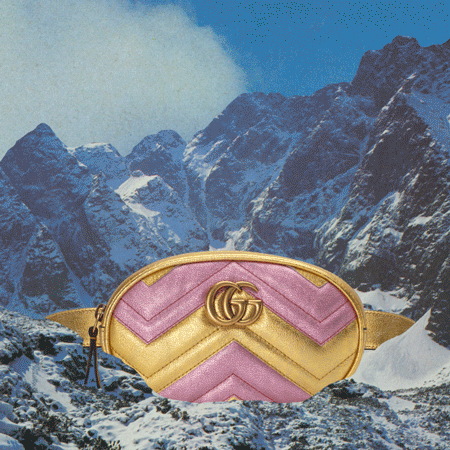 GG Marmont Matelassé belt bag  |  Shop now
Gather your girlfriends for a low-key Christmas dinner at which you casually debut your shiny new Gucci belt bag, roll your eyes and say 'oh, it's nothing.' 'Tis the season for treating yourself, after all.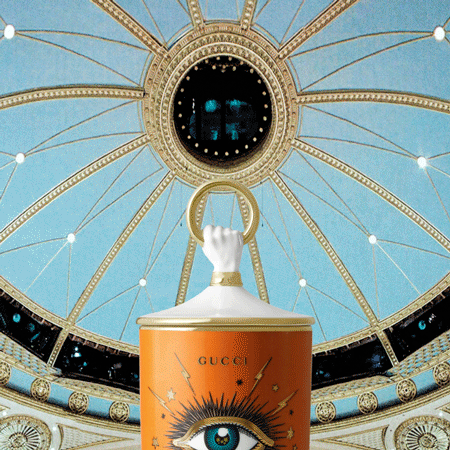 Fumus medium star eye candle  |  Shop now
Christmas traditions morph into new-age mysticism as you embrace your inner feline, light a candle and gaze into the constellations for guidance.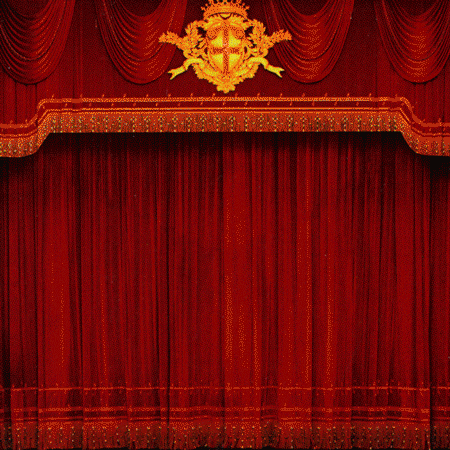 Sparkling swimsuit with zebra pattern  |  Shop now
What is an antipodean Christmas without a loud bathing suit to guarantee turned heads on the beach? Not even Father Christmas can upstage you in this wonderous one-piece.
Embroidered leather mid-heel pump  |  Shop now
As if fallen from a star, these celestial shoes are made to be paired with stockings — and we don't mean the hosiery kind.
Earrings with cross pendant  |  Shop now
In this modern world, the Christmas Tree has been usurped by a seasonally adorned earlobe as the ultimate decorative centrepiece. Build a collection of baubles starting with these colourful cross earrings and show everyone that you're the star.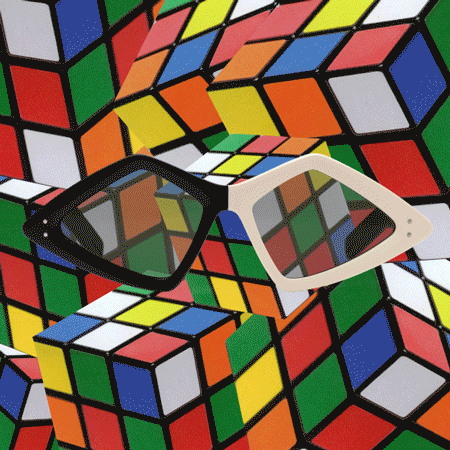 Diamond Frame sunglasses  |  Shop now
Upon returning home for the yuletide meal, take refuge from your parents' nosiness behind this pair of fierce frames. Adopt a policy of wearing glasses inside and never take them off.