And not in an ironic way. There's something to be said for the style landscape of the 'good old days'. A time when feminine silhouettes, simple fabrics and an attitude of elegance-over-trendiness took precedence, informing (to this day) much of our grandparents' getups. Perhaps it was because society wasn't as throwaway as it is now, or because timelessness was the benchmark of quality, but they really got it right. And it's time we applied the same standards to ourselves when prepping our wardrobes for Autumn's reign (and rain). Herein we outline how this season calls for a dignified glance back, and why grandma should be your ultimate inspiration.
The button-down shirt
Eschew the billowy, linen summer shirt for a slightly more structured look. This will prove your most versatile piece of the season. Pair over a turtleneck, or underneath a dress for tailored layering. It's the shirty realisation of Gran's relentless (but elegant) crusade against the cold.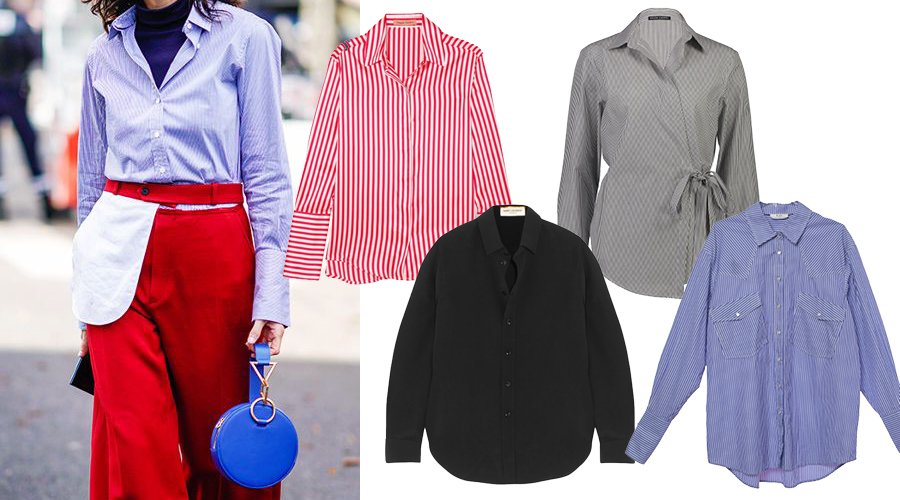 From left to right:
Aimee's shirt from Maggie Marilyn
Saint Laurent silk crepe de chine shirt from Net-A-Porter
Helen Cherry wrap shirt from Workshop
Rika Levi stripe shirt from Workshop
Pearls are back
In a big way. Both perfectly rounded and the organically-shaped Keshi pearls have been seen adorning all the biggest players in the fashion pack. So discard the thinking that restricts them to prim older women.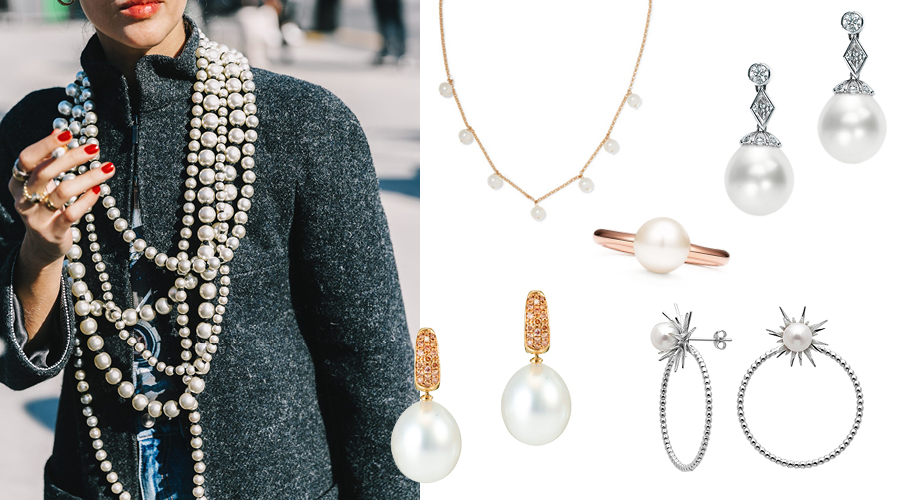 From left to right:
Autore rose gold pearl drops from Partridge Jewellers
Natasha Schweitzer Lulu pearl choker from Net-A-Porter
Tiffany HardWear ball ring from Tiffany & Co.
Forbidden stud and hoop earring from Karen Walker
South sea pearl earrings from Sutcliffe Jewellery
Heritage fabrics
Tartan, checks, plaid and herringbone have dusted themselves off from 1975 and are happily joining us in the present. No longer reserved for Grandma's Sunday Best, use these textiles to clash with each other and complement more minimalist pieces.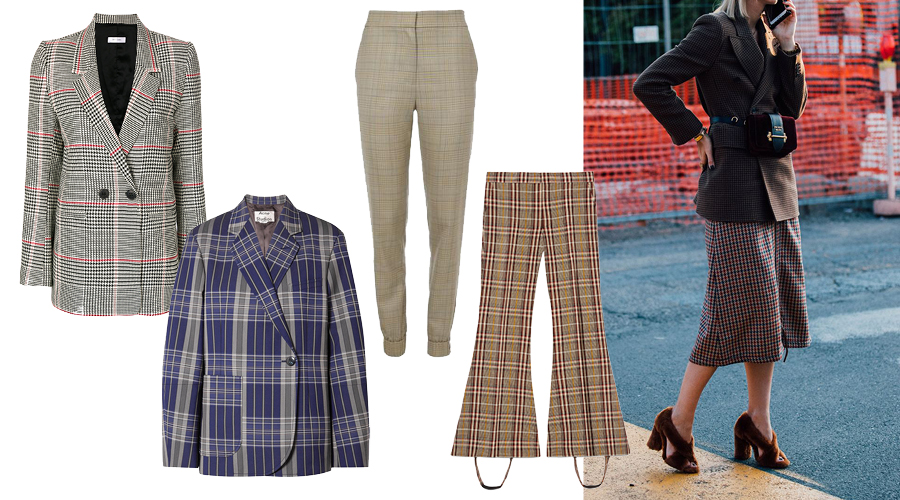 From left to right:
Anine Bing Madeline blazer from Superette
Acne Studios blazer from Net-A-Porter
Tibi Cooper pull on jogger from Muse Boutique
Plaid wool stirrup pants from Gucci
The silk scarf
Whether you wear tied around your neck, over your head or coiled around the handle of your favourite handbag, the silk scarf — once a necessary accessory for grandma's everywhere — is chicer than ever before. Adding ornate detailing and a delicate touch to any outfit, all of our favourite brands are coming out with their own renditions.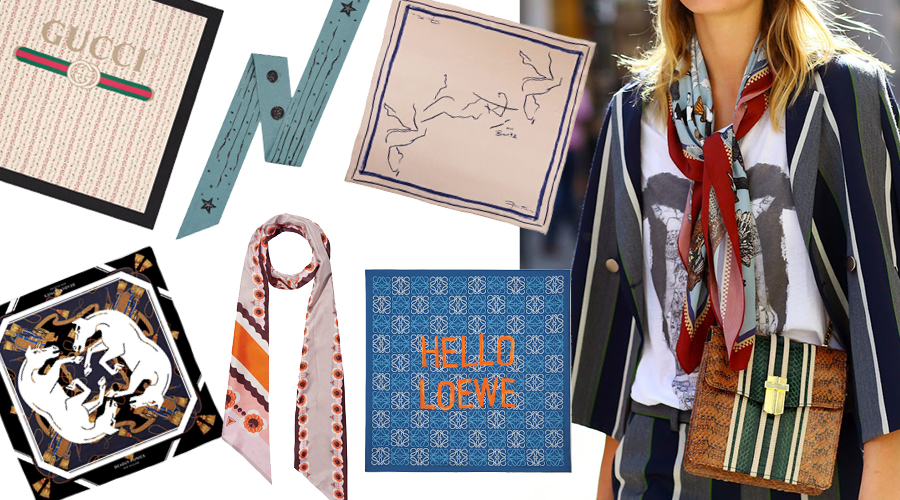 From left to right:
Logo rose silk scarf from Gucci
Windsor knot scarf from Deadly Ponies
Mitzah scarf from Dior (09 373 4849)
Fendi reversible silk scarf from Net-A-Porter
Loewe printed silk scarf from Net-A-Porter
Return of the cardigan
Somewhat usurping the standard v-neck jumper, the light cardigan will be your fall mainstay. Throw delicately over the shoulders of a demure dress or pair with simple, blue jeans.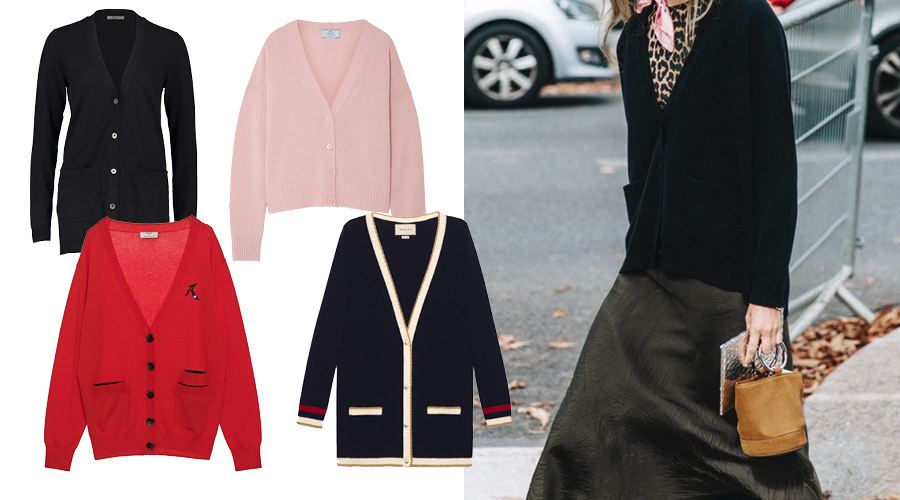 From left to right:
Chloe cardigan from Workshop
Rika piece R cardigan from Workshop
Prada wool and cashmere cardigan from Net-A-Porter
Embroidered oversized knitted cardigan from Gucci
Skirts, skirts, skirts
Opt for a mid-length A-line for a look that is chic in a '50s-American-diner kind of way. Or go sleek with a column shape. Whatever style you prefer, do Nana proud and keep your knees concealed. Not only is it an ode to the look du jour that focuses on modesty, but it carries an air of mystery…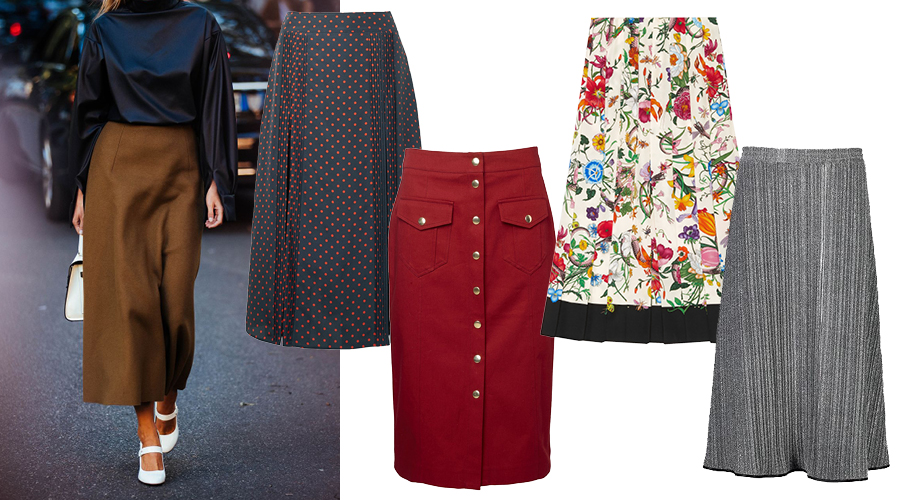 From left to right:
Burberry pin-tucked skirt from Net-A-Porter
Rika ruby dome skirt from Workshop
Flora Snake silk skirt from Gucci
Modern Love A-line skirt from World Brand
Top it off with a brooch
Brooches have been creeping back into the mainstream for a while now but if Grandma has handed any of her gilded, pin-ons down to you, now's the time to dust them off and don them proudly on your best blazer.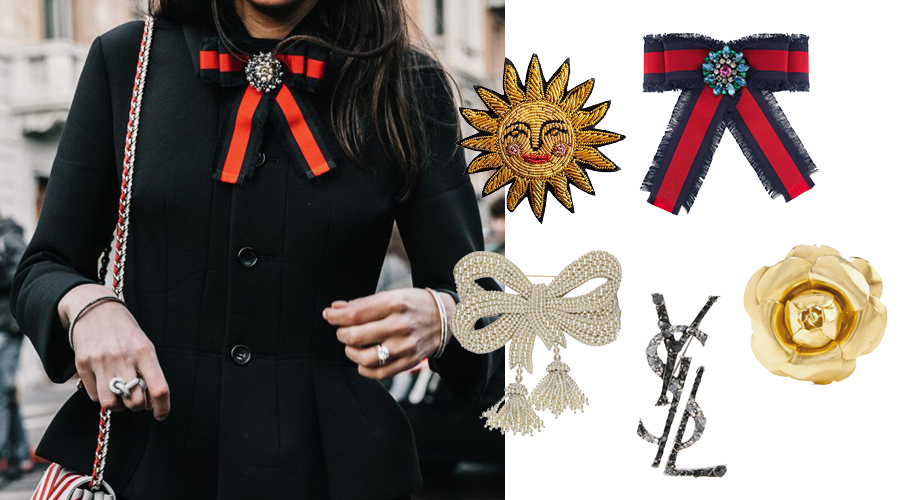 From left to right:
Resin pearl bow brooch from Gucci
Georgia Perry embroidered pin from World Brand
Web grosgrain bow brooch from Gucci
Saint Laurent brooch from Net-A-Porter
Oscar De La Renta Rose brooch from Matches Fashion