The first fashion month for 2018 delivered the brilliant and the bizarre in equal portions, ensuring we looked on in wonder as designers pushed their concepts to new heights of technology, construction and costume. Herein we roundup 10 eyebrow-raising, awe-inducing and breathtaking things to happen during the New York, London, Milan and Paris FW18 fashion weeks.
1. Drones
At Dolce & Gabbana's Milan show, the Italian couture house created their interpretation of heaven with an elaborate set that opened to release a line of handbag-carrying drone 'angels' down the runway. Eliciting gasps and exclamations from attendees, we couldn't help but wonder, is this where the future of fashion is heading? Move over models.

2. Accessorising is the new black
Gucci — in true Gucci style — sent waves through the industry with the use of severed heads as the 'must-have accessory' of FW18. With his Milan show set in what felt like a hospital operating room, Alessandro Michele worked with a special effects studio to recreate the heads of two of his models before sending them down the runway holding said heads in lieu of bags. Other looks were paired with baby dragons, snakes and Mexican wrestling masks so it seems this season is calling for an air of danger…
Elsewhere, at Tod's London show, a decidedly un-dangerous accessory provoked a chorus of 'ooohs' and 'aaaahs' from onlookers, as models sauntered down the runway with puppies in their arms. Shamelessly capitalising on everyone's penchant for furry friends, Tod's made us seriously consider buying into this accessory trend for Autumn.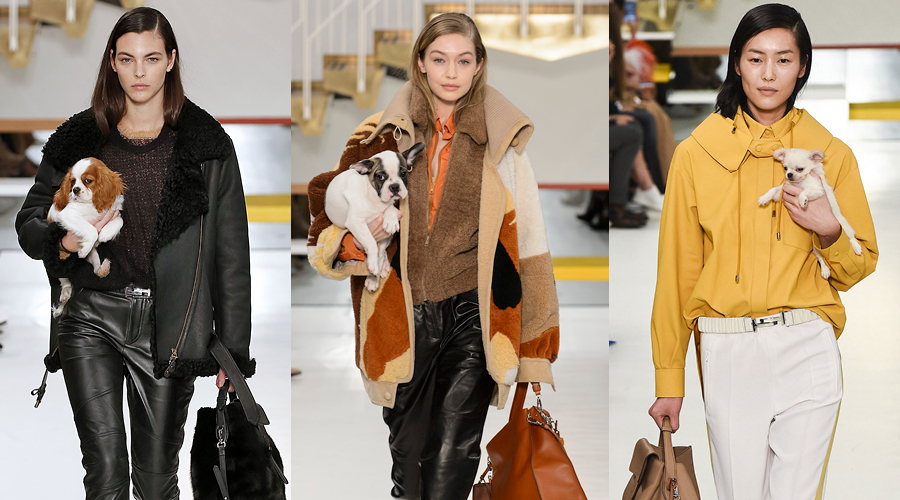 3. Chanel's venture into the woods
Karl Lagerfeld took us into the woods with his FW18 set at Chanel's Paris show. Covering the floor of the Grand Palais entirely with crunchy Autumnal leaves and imbuing the space with the sense of a sparse, wooded clearing, it was a spectacular celebration of the season.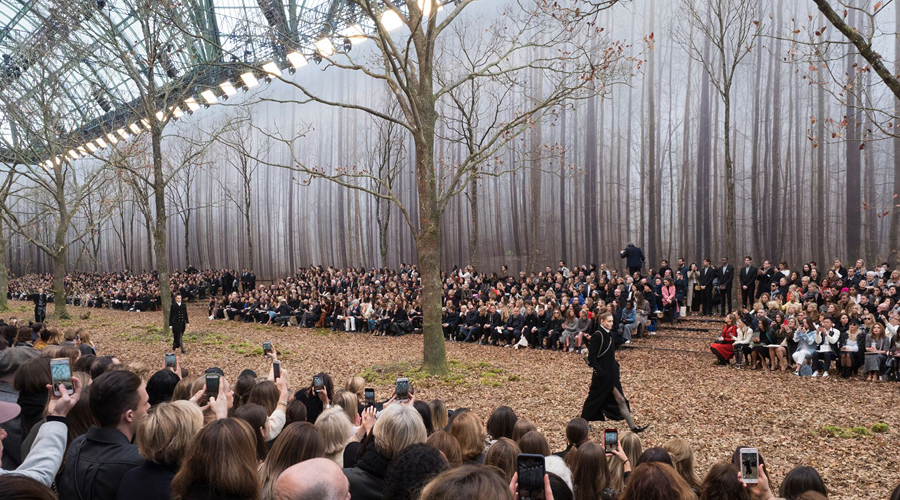 4. Thom Browne's dog
Known for a recurring dog motif that weaves its way through all his collections, Thom Browne took his proclivity for man's best friend one step further on the FW18 runway. Perfectly tailored suits were worn by male modes sporting oversized dog heads.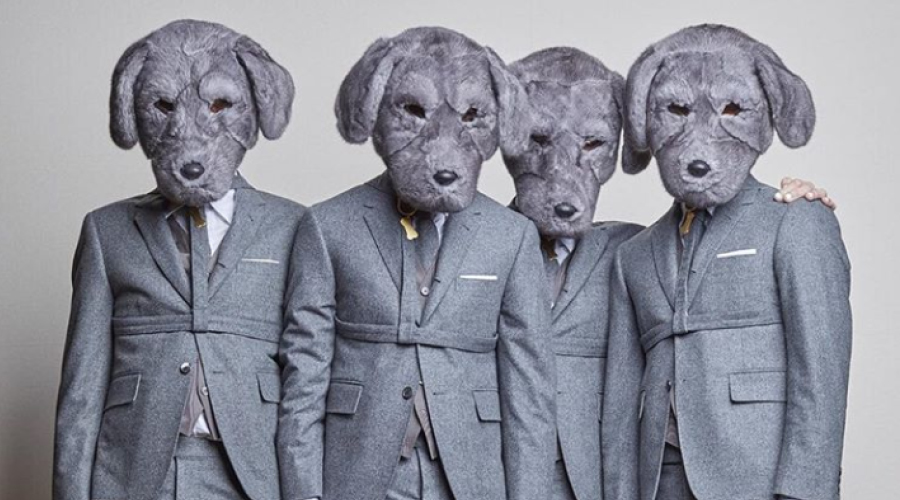 5. The glitter trend is given a new face
While we all love a glowy highlighter on the cheek, Giambattista Valli's glittering runway makeup put all of our glossy cheekbones to shame. Instructing the makeup artists to cover the models' faces entirely in glitter, it was a parade of human mirrorballs that swished down the runway. If you feel the need to be a bit 'extra' on your next night out, maybe this look should be your new go-to?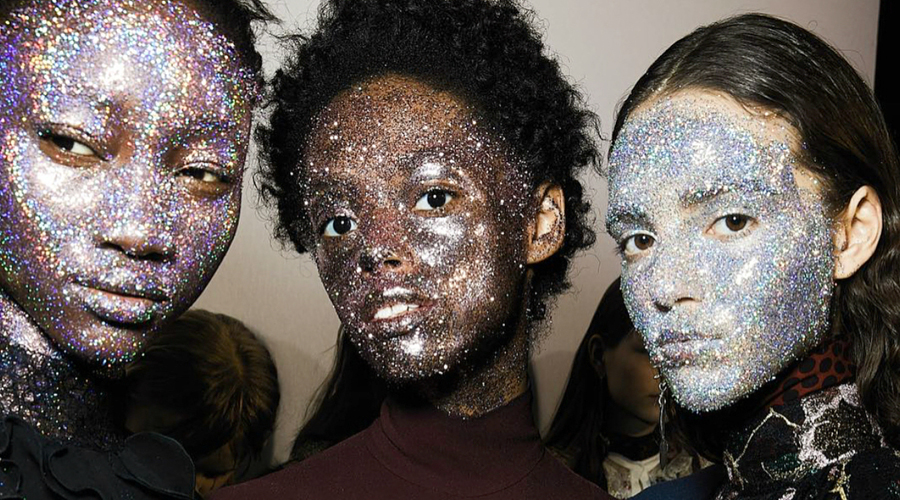 6. Under the rainbow at Burberry
With this being Christopher Bailey's last show as Creative Director for the renowned, British fashion house, it was hardly surprising that he went out with a bit of flair. Showing his support for LGBTQ rights through a runway streaked in rainbow hues, and revealing his new 'rainbow check'— a customised version of the Burberry signature. It was a joyful send off for the prolific designer.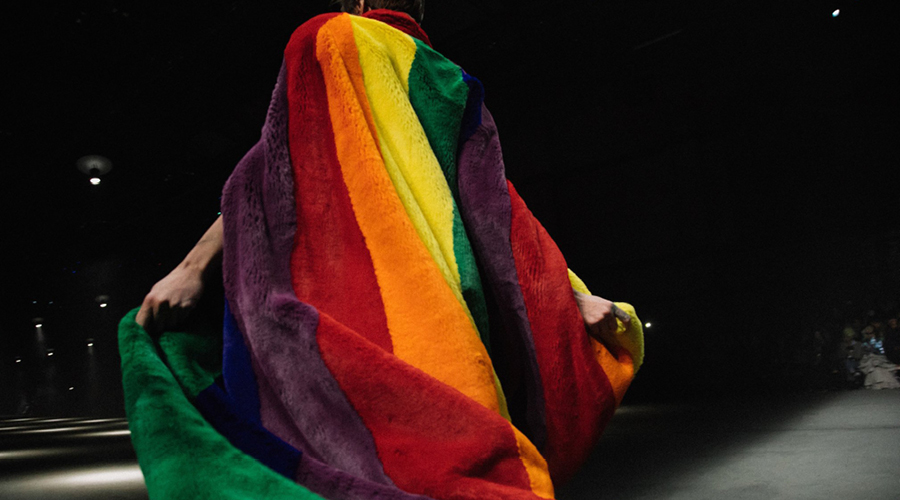 7. Popcorn runway
Creating a wintry wonderland of sorts, Raf Simmons littered his Calvin Klein runway with popcorn to make it seem as though the models were wading through powdery snow. Visually, the effect was incredible, although thinking about the post-show clean up gave us all a headache.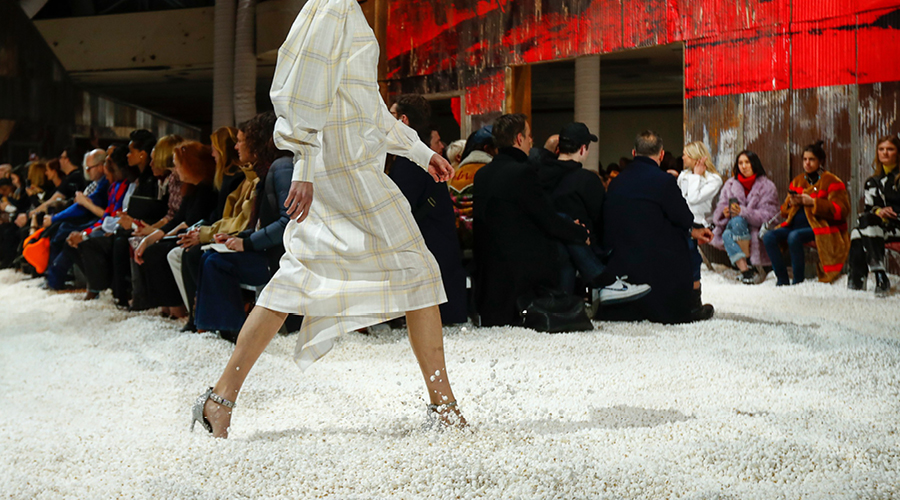 8. Girl power at Dior
Maria Grazia Chiuri was expected to show some kind of solidarity with the feminist movement that has been proliferating our pop-culture (think #metoo and Time's Up) and she did so with a bona fide visual feast. Erecting a structure covered in rally cries and protest posters from the 1960s feminist movement, the powerful slogans surrounded the runway — an apt approach from a woman helping to shape the future of fashion.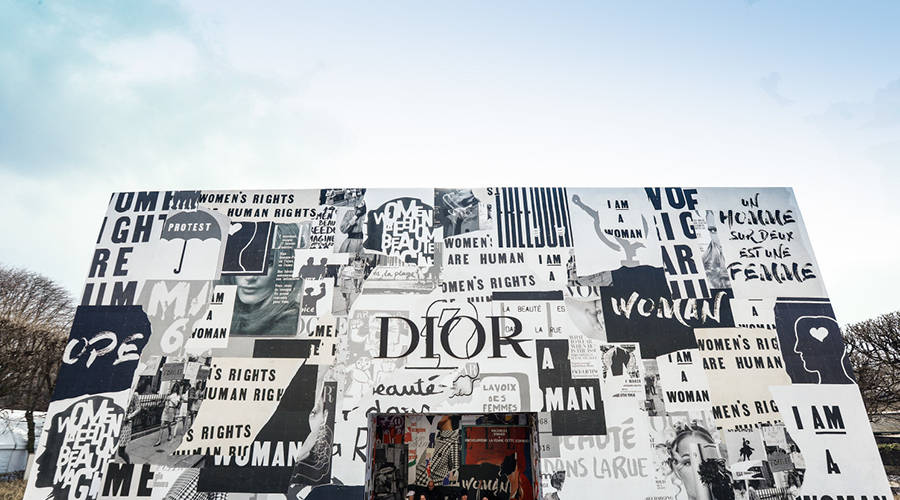 9. Philipp Plein's spaced out show
Come fashion week, Philipp Plein is one designer we've learned to expect big things from — literally. At New York fashion week this year, his runway was reminiscent of a futuristic moon landing, where models and robots walked together against the backdrop of a larger-than-life spaceship.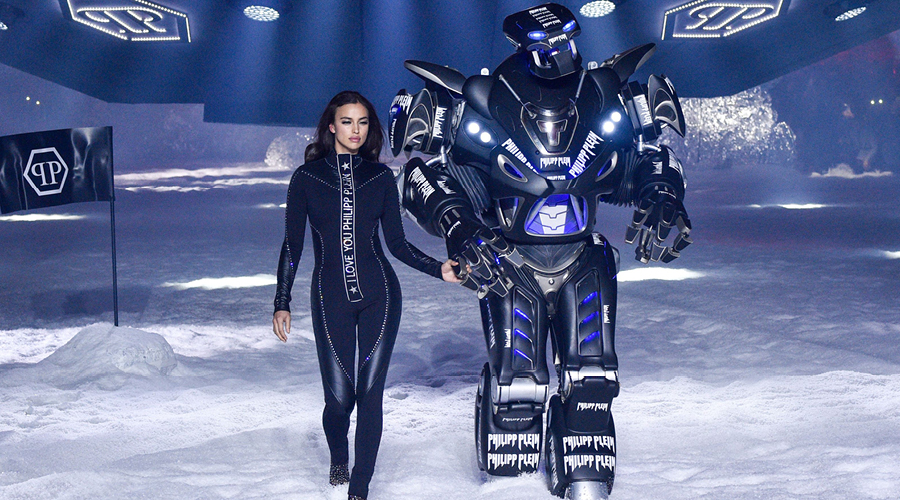 10. The inflatable swimming pool
You know that feeling when you really have nothing to wear… well Central Saint Martins graduate Mohney is making a case for the inflatable pool dress, and for all that we could say about the various merits and drawbacks of this particular garment, at least you'd stand out, right?