Our favourite sunglasses suffer the most under the frequent wear and often negligent behaviour of  summertime. It's just one of those things we must accept as an unavoidable symptom of the warm season.
What this means, however, is that by the time we get back into the new year, we often find ourselves squinting in the late January sun, kicking ourselves for not taking better care of those shades that were lost to the ocean or unceremoniously sat on at the start of a road trip.
So, we thought we'd offer some timely relief in the form of a list of the frames we have our eyes on right now. We hope you find a pair that lasts you the year (but we're not holding our breath.)
For the ladies…
Tortoiseshell is having a moment in the collections of eyewear stalwarts and newcomers alike. Karen Walker makes subtle use of the pattern on her Heartache frames while Anine Bing's iteration puts the mottled finish front and centre. A move to introduce unique shapes into your eyewear repertoire is supported by the likes of Gucci's flip-up frames and Walker's Minnie-Mouse-inspired sunnies while for those unwilling to push the envelope too far, a classic Prada or Rag and Bone pair will do the trick.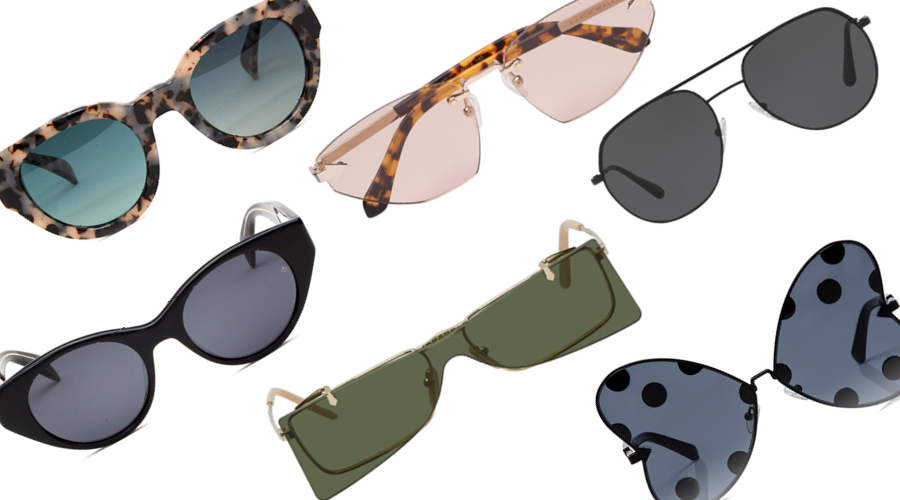 For the men…
Earthy tones are taking over as the palette of the season with various iterations of brown, beige and gold usurping black. Experiment with geometric frames to add a point of difference — Karen Walker's Ali Gold frames or Garrett Leight's lightly-tinted Steiner shades are shaping up as the squares of the season. But if square isn't your thing (especially those men sporting particularly pronounced jaw-lines) opt for something softer with rounded options from Calvin Klein, Giorgio Armani or Garret Leight (the latter inverting the usual look by making the frames lighter than the lenses). For purists, Rag and Bone's aviators are a sleek, simple and universally flattering option and offer a modern take on a classic.