While we would like nothing more than for our jewellery stands to be dripping with pieces from Balenciaga, Dior and Givenchy, ready at our fingertips for when the next big event rolls around, our bank accounts steadfastly disagree. And yes, while we're incredibly grateful for our mismatched family heirlooms and that sentimental chain we received for our last birthday, we can't help but find ourselves yearning for a few more statement items to have on hand. Thankfully, new online rental site Event Jewellery Store is offering an array of designer jewellery without any of the designer price tags, all available to handpick at a fraction of the fraction of the price.
Whether it's Givenchy's shimmering, golden linked choker you wish to adorn your neck with, a silver mesh bracelet by Paco Rabanne you want cuffed around your wrist, or Whiting & Davis' coiled silver serpent bracelet you desire spiralling around your arm, this game-changing e-store has something for everyone's inner magpie.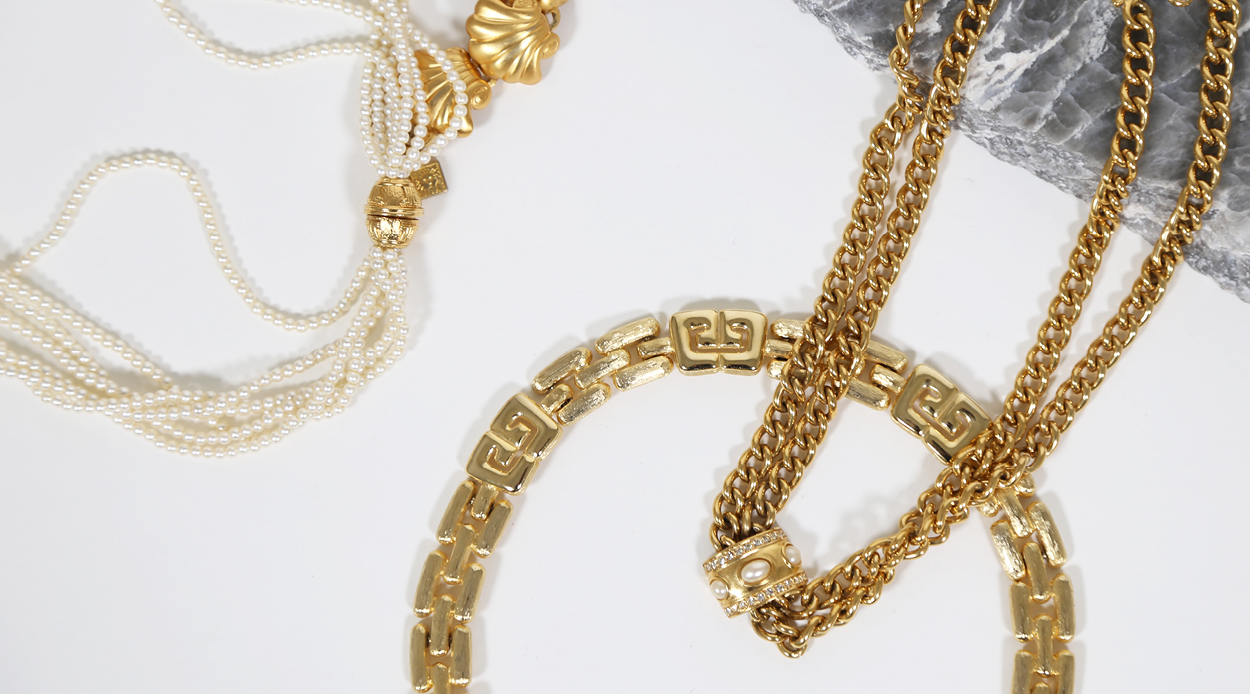 And to make things even better, the process is simple. Place your order before 4pm on a weekday and your shimmering piece will be dispatched to Courier-Post the very next day, arriving at your doorstep between one and three working days, ready to be signed for. You can hire jewellery for up to five days — meaning that you can liven up a simple tee during work hours even when the event is over — and when you're finished, just pop the piece into the prepaid envelope that came with the courier bag and return.
Spring is almost here, so with a deluge of sun-drenched events just around the corner, it's safe to say we'll be hitting up Event Jewellery Hire for the foreseeable.