Inspired by the idea of a summer garden, Ecoya has teamed up with Australian artist Alesandro Ljubicic for its new, Limited-Edition collection, Summer Garden.
According to Ecoya's General Manager, Claire Barnes, "Alesandro paints from real, floral bouquets and is most well-known for his elaborate and abstract artworks," who goes on to say how the company had "admired [the artist's] work for many years." Considering Alesandro's penchant for unique floral compositions created using bold strokes and vivid colours, this collaboration feels altogether appropriate, with Ljubicic calling the venture "very exciting."
"Flowers are a subject I feel my audience can really connect with" the artist explained to us, and the pieces he created to accompany Ecoya's collection speaks to this affiliation with nature's beauty.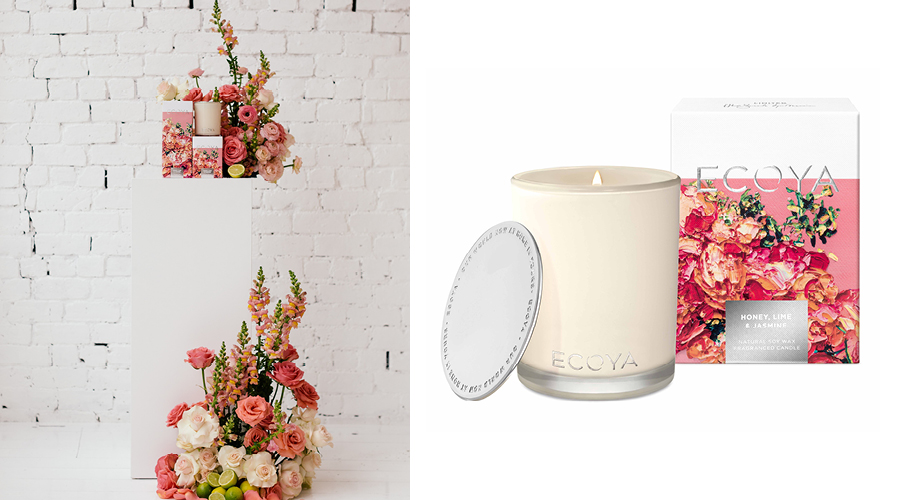 There are three, new summer scents: Cassis Berry & Mango which sees the essence of ripe Queensland mango combine with fragrant frangipani, coconut and cassis berries; Freesia & Grapefruit, where citrus fruits and freesia are mixed with elements of green tea and nutmeg for a soft, musky finish; and Honey, Lime & Jasmine, which sees the main notes fused with bergamot and lime blossom before being completed with tuberose and sandalwood. Each has it's own Ljubicic artwork to reflect its unique botanical properties. A dark purple and pink piece, speckled with pops of yellow for the cassis scent, a bright and sunny compilation that combines peachy tones with aqua green for the freesia and a beautiful blush-hued depiction for honey, lime & jasmine.
It's a collection that captures the effortless ease of the summer months. Where wafting scents from blooming gardens hang languidly in the air and the natural world is overrun by colour. But more than that, it speaks to the inherent creativity at the heart of Ecoya's ethos, as well as the company's commitment to supporting local, Australasian talent.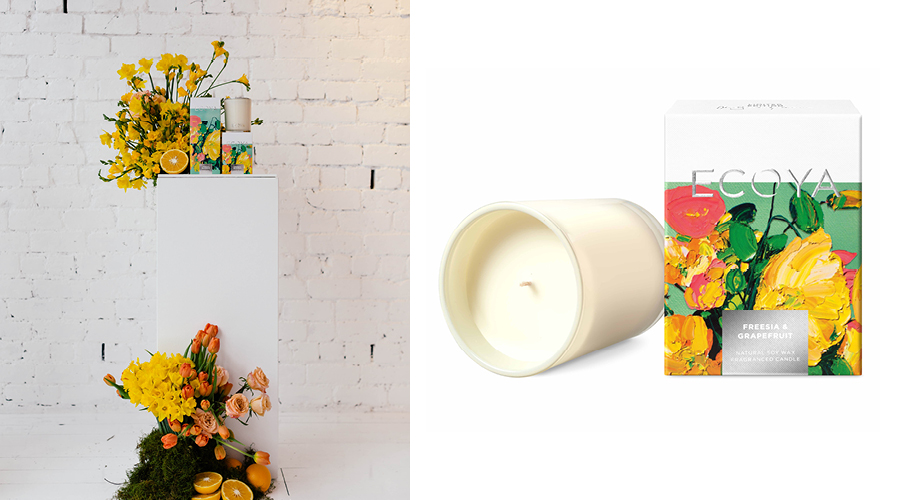 Online and in stores now, this new collection is available in the classic Madison Jar candle and large fragranced diffuser, but only for a limited time.