Black tie: two little words with the ability to incite panic in even the most staunch of sirs, it is arguably the most overthought dress code. As we have discovered, however, there is actually very little reason to fear the formal. With the classic tuxedo having been perfected decades ago, the hard work is done. All you need do is keep it simple, keep it suave, and when in doubt, ask yourself — WWJD?*
*What would James do?
The Key Points:
1. Black tuxedos are great, but if you're having photos taken with a flash, midnight blue looks sensational.
2. Socks should always be black and knee-high, to avoid flashing flesh when you sit down.
3. Do not match your accessories to your date's dress. This is not high school, lime satin pocket squares will not fly.
4. While you can wear a tie, generations of tailors and designers agree — a bow tie is best.
5. The best way to stand out is by keeping it simple. Traditional. Don't be tempted to add jazzy accessories.
The Single Breasted
The classic tux, this is your sartorial safe zone. But that's not a bad thing. A style that tends to sit well on everybody, you can wear it buttoned or undone, but as with all jackets, you need to ensure the perfect cut. A few things to look out for: horizontal creases across the shoulders show that your jacket is too small, vertical creases between the blades mean it is too big, and the material around your stomach should sit close to the body, without strain.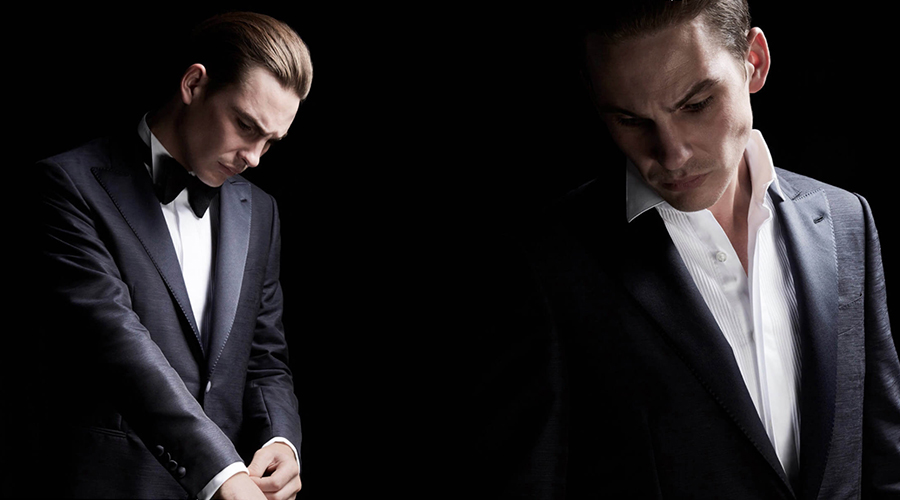 The Double Breasted
Swiftly regaining momentum with the style set, the double-breasted jacket is a sophisticated cut, albeit one that again comes with its own set of considerations. For one, if contemplating the DB, it's important that you are prepared to wear it buttoned up all evening. Undone it hangs awkwardly. Typically a little longer than your classic tux, those of shorter stature should opt for a four-buttoned jacket, rather than the standard six.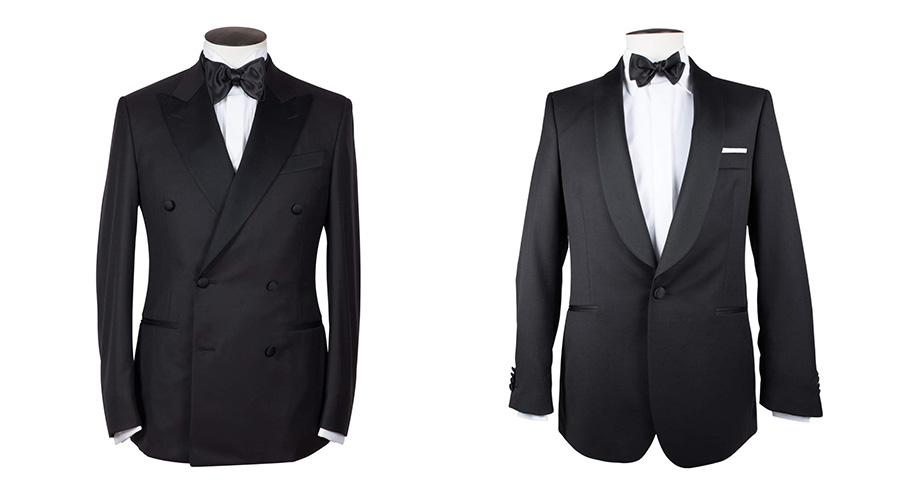 The Shawl Lapel
Commonly considered the most formal cut, the shawl lapel is a rounded style with no notches or points that runs up the front of the jacket and into the collar. A style favoured by Bond and particularly well-suited to those of lean and long build, but be warned, it does have the ability to look bad on those with 'alternative' proportions.
Image credit:
GQ