Producing wearable collections that combine timeless elegance with contemporary shapes, New Zealand-based luxury fashion house Dadelszen has long been our go-to for elevated pieces that can be worn every day. And despite the fact that shopping at the brand's beautiful Parnell showroom is always an experience (especially with its new Perrier-Jouët bar) sometimes, we simply don't have the time to get there.
But that won't be a problem anymore. Dadelszen has just launched its sleek new website, on which we're finally able to scroll through the full menswear and womenswear collections. From suiting and cashmere to shoes and accessories, Dadelszen's comprehensive sartorial offering is available for perusal and purchase online, and honestly, we couldn't be more pleased.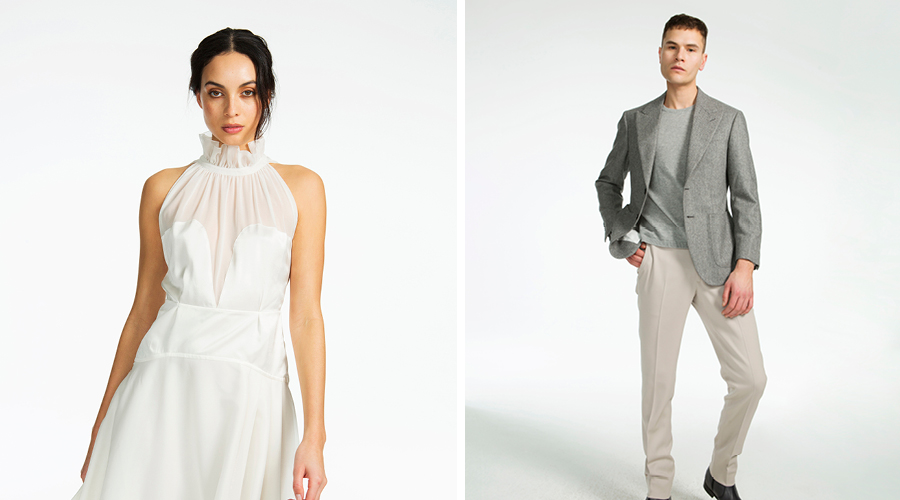 Alongside the collections, Edward and Constance von Dadelszen have also produced a curated edit of their favourite seasonal pieces. This not only gives ideas about how to formulate head-to-toe looks but exemplifies how the label is designed to be worn — effortlessly and with minimal fuss. The clothes, after all, speak for themselves.
Other notable features of the new website include information about Dadelszen's Private Concierge service, as well as a 'My Dadelszen' tab, through which customers can sign up to receive exclusive benefits.
So, whether you're a longtime follower of Dadelszen, or someone who has always been curious about the brand's offering, this new website gives access to its beautiful collections like never before.