The age-old search for the perfect pair of jeans can often prove frustrating. With so many options out there in terms of cut, colour, texture and finish, the multitudinous world of denim is undoubtedly difficult to navigate. Enter Crane Brothers. With a reputation for calling on some of the finest sartorial expertise here and overseas to create its made-to-measure shirts, suits and shoes this luxurious outfit is adding custom jeans to its offering — and we're all breathing sighs of relief.
For SS18, a line up of made-to-measure jeans and a selection of 'colour 5 pocket' jeans will be on hand to remedy any and all denim-related woes. After hand-selecting the finest fabrics from renowned mills around the world — the Candiani, Blue Selvedge and Olimpias Mills in Italy; the Kuroki Mill in Japan; the White Oak Mill in the United States — Crane Brothers has entrusted a small, family-owned business in Italy to expertly make the covetable jeans to its customers' precise specifications.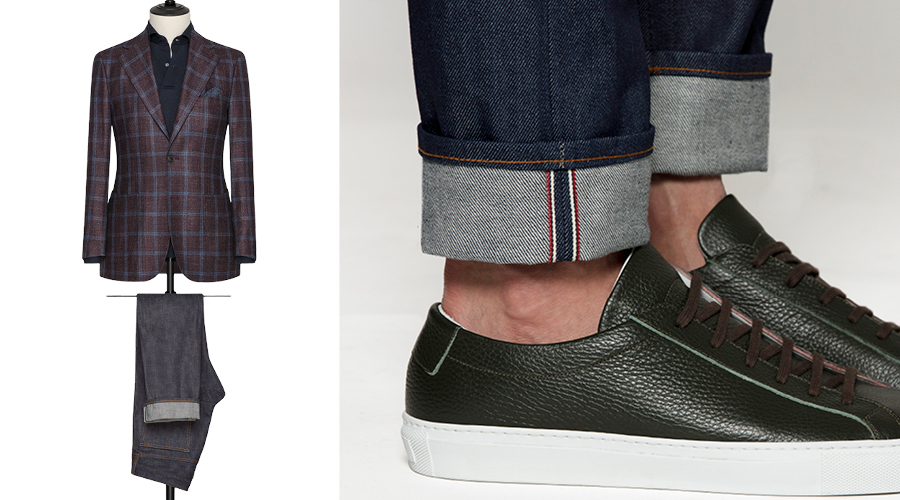 Available in rigid and stretch fabrics and blue, black and white colourways, the raw selvedge denim jeans will morph beautifully over time, according to the individual wearer — a process of 'fading' that makes the 'unwashed' denim strand so popular among proponents of the textile.
So forget blindly trying on jeans for hours on end, to no avail. It's time to get it right on the first try and start a denim collection that will last you much longer than just a season.
Crane Brothers
2/4 High Street
Auckland
09 377 5333