When it comes to the festive season, this year in particular it's important to support local. New Zealand boasts a veritable wellspring of creative talent producing unique and beautiful gifts that are sure to be treasured by the recipient and seen as grateful support to hard-working Kiwi artisans.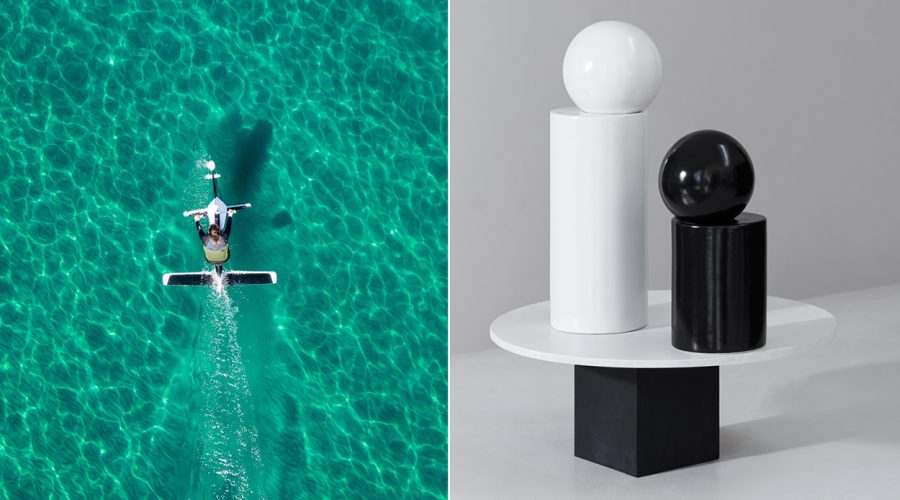 For the thrill seeker: Manta5
Set to deliver some serious fun this summer, the Manta5 is a futuristic hydrofoil bike that essentially functions as a bicycle on water's surface. Designed and created in New Zealand using the same technology as America's Cup boats, this is the sea toy of the summer.
For the cocktail connoisseur: Exhibit A Gin
Distilled in New Zealand, Exhibit A is the new gin transforming our favourite summer tipple into a thing of beauty. The award-winning London style dry gin is made with organic citrus and is beautifully presented in hand crafted ceramic bottles. With a strong emphasis on maintaining sustainability as a priority, Exhibit A bottles can be re-filled, to ensure no plastic and no unnecessary packaging.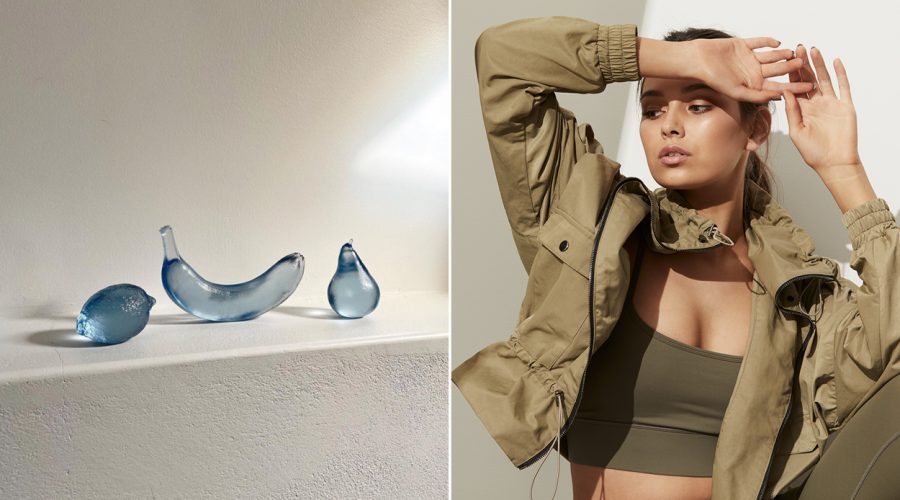 For the eclectic: Devon Made Glass
Paying homage to glass casting techniques of old and bringing the concept of the home ornament into a contemporary context, artist Devyn Ormsby creates playful pieces of heavy crystal glass fruit, rendered in fun, surrealist colours.
For the stylish athlete: Marlow Store
Established in 2020, this premium women's athleisure brand specialises in elevated exercise gear that's a step up from your run-of-the-mill jogging leggings. Rendered in chic, tonal shades with designs that blend form and function, any wearer will be pleased to be seen in these — even when there's no gym in sight.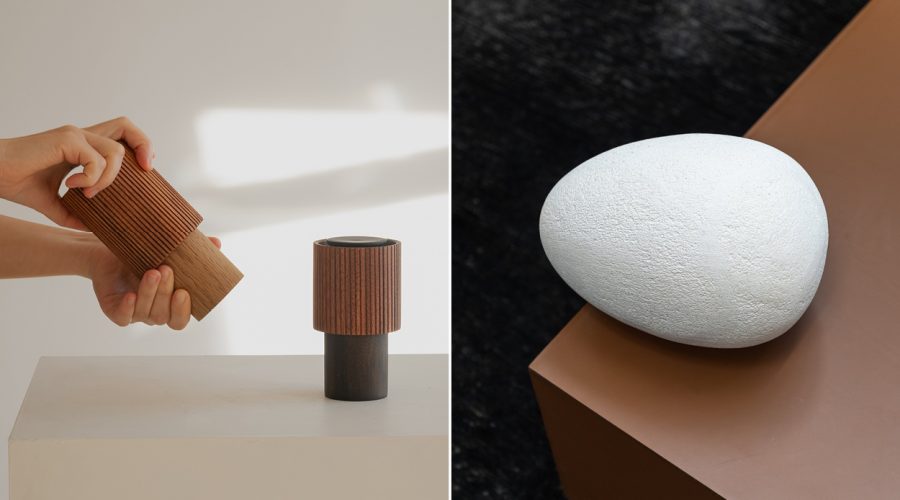 For the detail-oriented: Walk in the Park Salt and Pepper Mills
Sam Choi, artist, designer and creator of wood-working studio Walk In The Park, has hand-crafted the most elegant salt and pepper mills we've ever seen from timber. These are destined to shake up your seasoning.
For the aesthete: Ōamaru Egg
Celebrating the organic egg shape, this minimalist sculpture from local purveyor of elevated homeware, Fourth Street, is the ideal gift for the design-minded. Made in Ōamaru, the egg is hand-carved from exquisite limestone which gives it a delightfully textural finish. Whether you use it as a door stop, or simply to display in your home, this piece is designed to be cherished.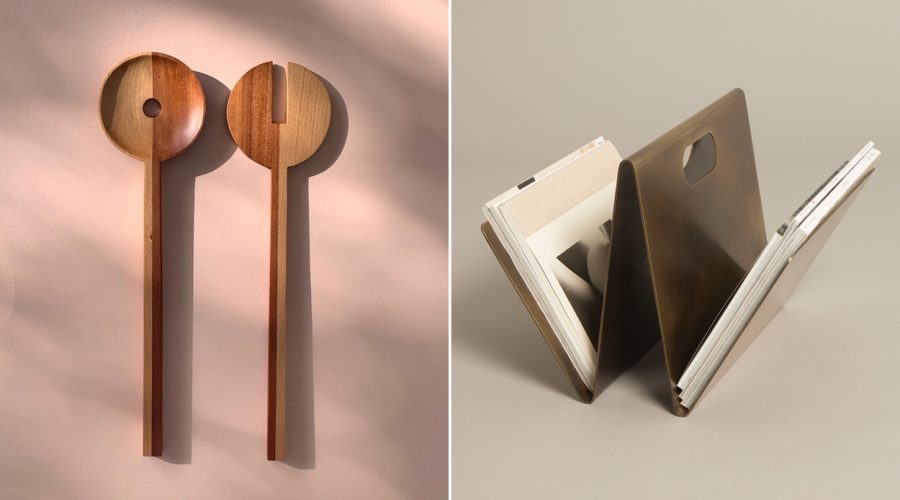 For the keen host: Petley Salad Servers
Made from reclaimed Kauri weatherboards, these salad servers are individually hand-made and one-of-a-kind — offering an artisanal twist on the staple utensil.
For the mag lover: Converge Magazine Rack
Local metal artisans, Powersurge, balance engineering and art in their bespoke steel pieces. This striking magazine rack can be fashioned from either antiqued or brushed brass and is perfect for anyone with an eye for detail.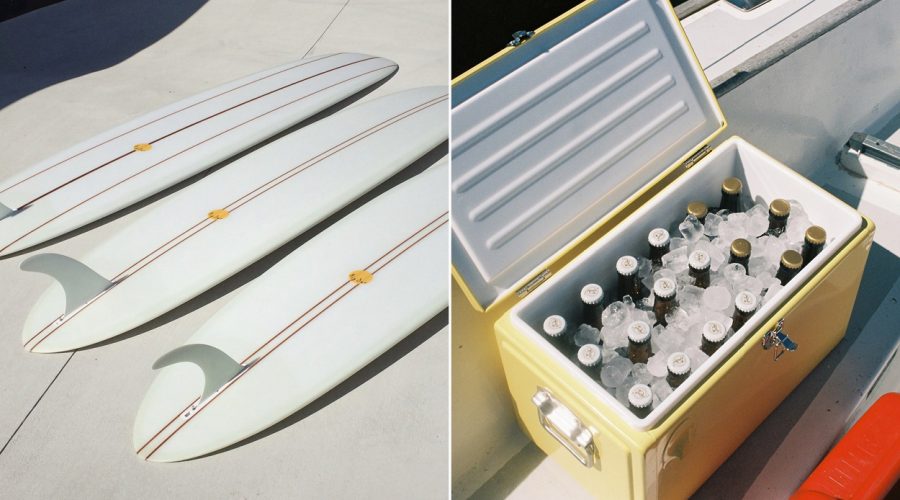 For the wave chaser: Big Sun Surfboard
Surprise the surfer in your circle with a Big Sun surfboard. Designed to suit all conditions and experience levels, these boards are meticulously handmade in Mount Maunganui, and promise many summers of swell-chasing.
For the adventurer: Napoleon Goods
Reimagining the classic chilly bin, a summertime staple, local brand Napoleon Goods has come up with a sleek, lightweight design for all of your beach pursuits, boating days and camping trips. Available in tones like sage green, coconut white and lemon yellow, these chilly bins are essential for keeping food and drinks perfectly chill — a crucial component of any successful day out.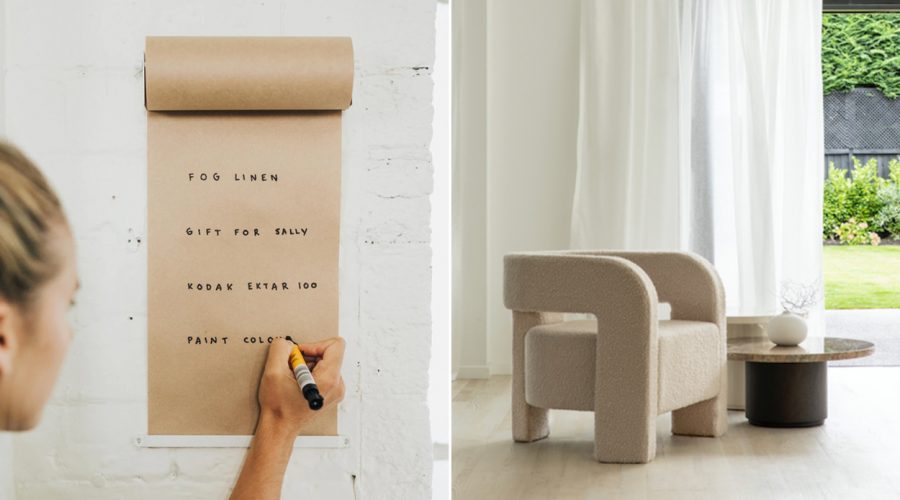 For the planner: George & Willy Daily Roller
Give the gift of easy organisation with this paper roll holder from George and Willy. Easy to mount on a wall, this functional piece is a bestseller for the Hawke's Bay-based brand, and is perfect for the busy minded.
For the creature of comfort: David Shaw Arnold Armchair
From its elegant presence to its sumptuous finish to the ergonomic curve that defines its shape, the Arnold Armchair by David Shaw is a feature piece that considers comfort as important as character.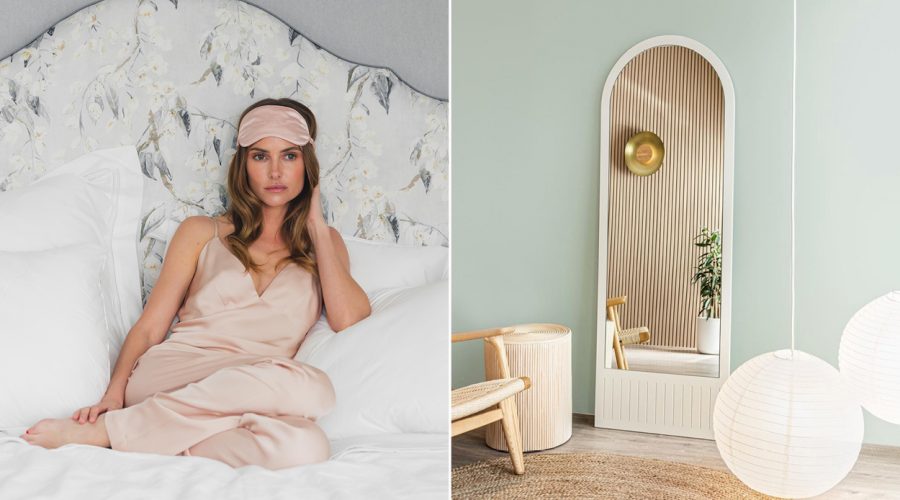 For the chic sleeper: by Natalie Sleepwear
Created by entrepreneur Natalie Norman, By Natalie is an elegant new local sleepwear brand that will have you happily swanning about the house in your PJs — even if guests come calling. Rendered in soft neutrals, these versatile pieces make a lovely gift for the stylish sleeper.
For the design minded: Arch Lean Mirror
This made-to-order Arch Lean mirror will have any recipient enchanted with more than just their reflection, thanks to its archway design and Scandinavian-inspired simplicity. Made in New Zealand and available in a variety of shades, this mirror leans nonchalantly against a wall and adds a design-led touch to the space.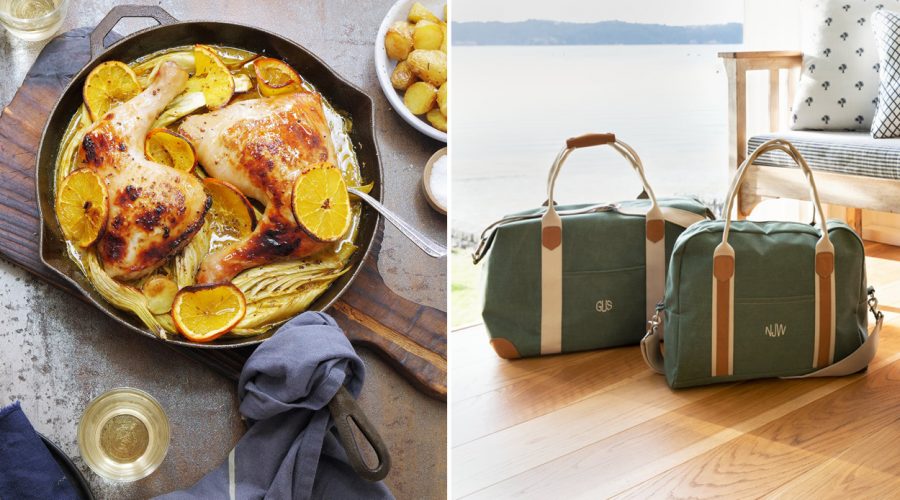 For the kitchen whizz: Iron Clad Legacy Pan
The Ironclad Co. makes the only cast iron skillets that are 100 percent hand-poured and hand-finished in New Zealand. Crafted from the highest grade recycled T100 iron, the pans come in two sizes and sit alongside a range of handy kitchen accessories (think leather skillet handles and denim aprons) and are sold with a Three Generation Guarantee. Every customer also receives access to a unique Family Recipe Vault — a closed social platform to store precious recipes and create new ones for generations to come.
For the wanderer: Coast Cabin Bag
Quality luggage is something people rarely buy for themselves, which is why it is an excellent present. Coast's durable Cabin Bags are designed as the perfect overnighters and are made in New Zealand from durable marine-grade materials.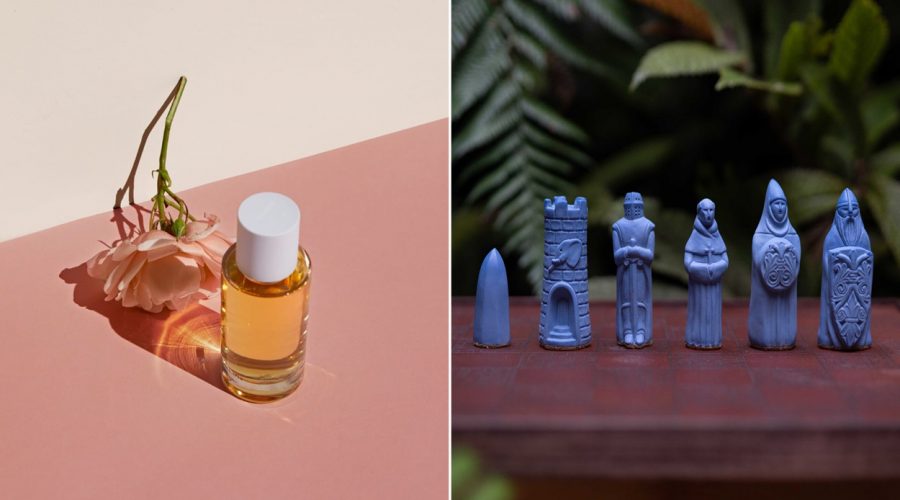 For the cognoscenti: Abel Pink Iris Natural Perfume
Established in Amsterdam by New Zealander Frances Shoemack, Abel comprises perfumes made from natural ingredients and sustainable processes. Its strong ethos and exquisite scents, have won it a legion of fans and stockists all around the world. Recently, Abel moved its headquarters home to Wellington where it will continue to create the kinds of perfumes we all want to give to our most special people.
For the traditionalist: Taus Ceramic Chess Set
Take game night to a whole new level with this detailed, ceramic chess set by local ceramicist Taus (Tim Grocott). An exquisite, collectable version of the classic, each piece is carefully moulded and cast in porcelain before being finished by hand.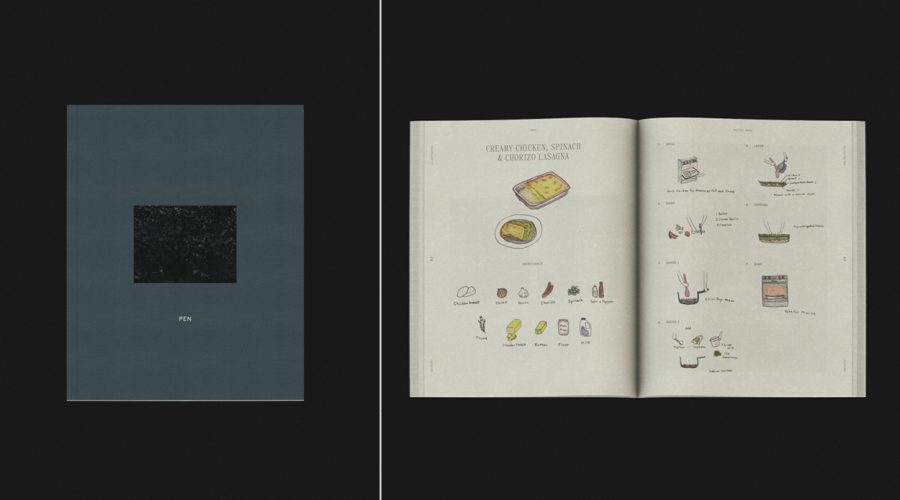 For the community devotee: Pen by Coffee Pen
From cult favourite Eden Terrace cafe Coffee Pen comes this beautiful limited edition book that is a labour of love from some of the cafe's friends and collaborators. Both a recipe book and a reflection on Coffee Pen's quiet evolution as a café and community, this sweet volume contains features on some of the friends of Coffee Pen, plus a collection of recipes of crowd favourite menu items, both sweet and savoury. Photographs by James K. Lowe, design by Nicole Miller Wong and illustrations by Coffee Pen co-founder Fumi Hisai make this book a treasure to look at as well as to keep.