For over 230 years, the highly skilled craftsmen at luxury Parisian jewellery house, Chaumet have passed down expertise, knowledge and savoir-faire to create timepieces and jewellery that pay homage to true Parisian style. From one master jeweller to another, each and every piece is a carefully considered curation of exceptional elegance. The new Hortensia Eden collection reflects just this.
Taking its cues from nature, specifically, the subtleties of the hydrangea flower, which has been reinterpreted in pendants, rings and earrings, each piece of the elegant finery provide a colourful, feminine aesthetic, just in time for spring. The 'Eden' between-the-finger ring is a particular standout piece and a more contemporary design from the Parisian jewellers. Warmly inviting the wearer into the 'delicate Garden of Eden' with vibrant colours, turquoise, malachite and lapis lazuli, each petal of the flowers are a different size, offering texture and depth that is further enhanced by the precious stones and diamonds.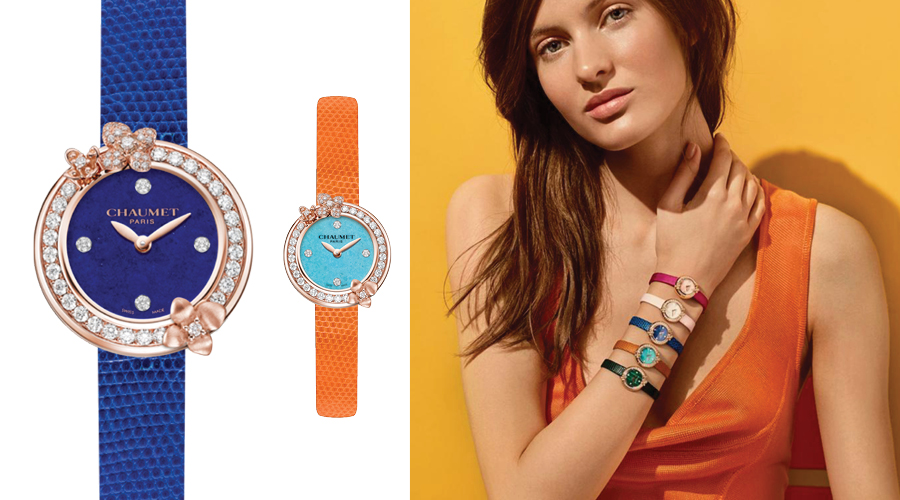 Timepieces, created using the finest Swiss watchmaking techniques, in colourful leather straps are also littered with the signature adornments; two hydrangea blooms set in a diamond setting with pink sapphire petals — an ode to the graceful movement of nature that is then animated by the rhythm of the seconds.
A purely elegant new line, for your own piece of a rich and vibrant history, one where jewellers, stone setters, polishers and engravers have each worked to bring life to a jewel, we suggest you adorn yourself in Chaumet's Hortensia Eden collection.