From the fake Dior outfit worn by Australian model Steph Claire Smith to the 'Borrow My Balmain' fallout which exposed a designer rental business to be profiting from rip-offs, the movement of calling out copycats on social media has been gaining some serious traction, lead by outspoken Instagram account, @diet_prada.
Galvanising a community of keyboard warriors to fight the good fight in the name of intellectual property, the Diet Prada phenomenon has seen a number of high-profile fashion players publicly scrutinised for unoriginality. Designs that once were discussed under the gentler light of 'homage' are now being called out for imitation in front of the account's (at time of writing) 389,000 followers. But the rapid growth of this movement and people's bandwagon-jumping reaction to it begs the question: is there still room for interpretation under the hyper-aware and politically correct microscope of social media?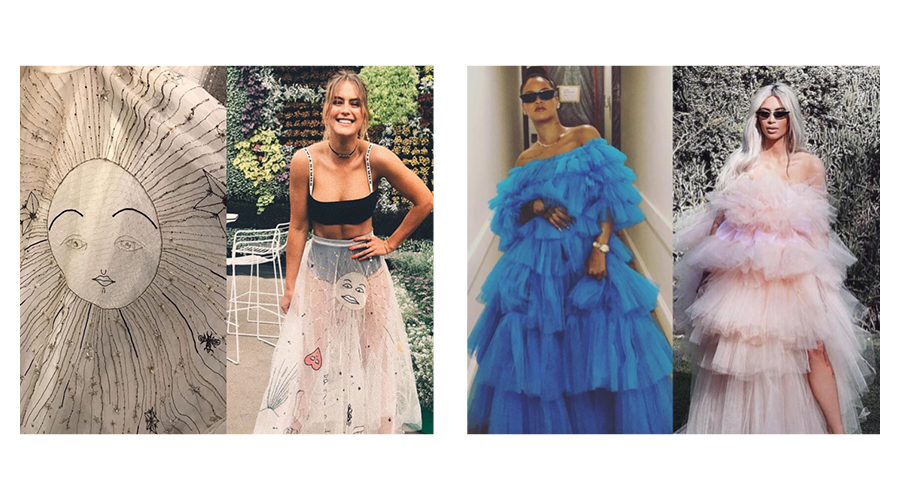 The idea of the homage is fundamental in fashion. Born of a process that starts with mood boards and ends in seasonal trends, to demand that designers create wholly original collections is idealistic and fails to acknowledge the industry's cyclical nature. Fashion does not exist in a vacuum. It is an intrinsic part of our understanding of the zeitgeist, reflecting and responding to its environment and becoming a touchstone for people to understand the culture. Consider, for example, how much the fashion of the 70s is intertwined with our perception of that decade and how those trends have made their way back to being relevant today.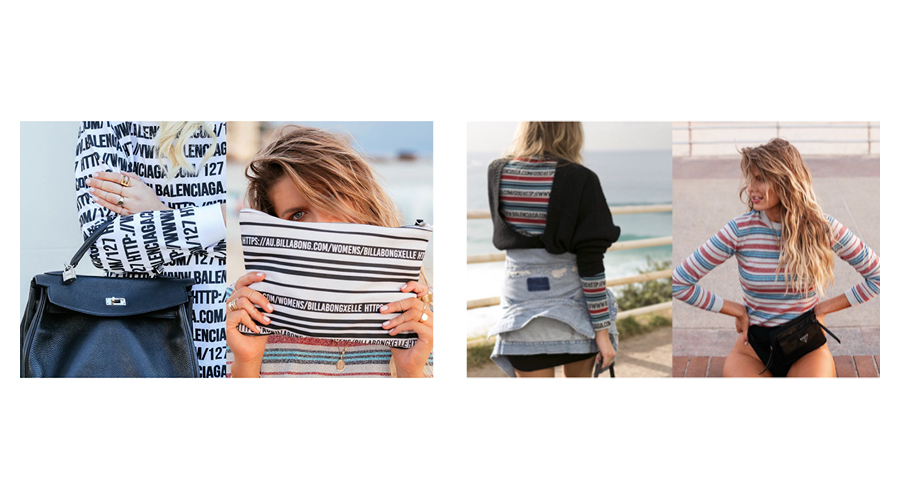 Over the last two years, the fashion fanatics behind @diet_prada, Tony Liu and Lindsey Schuyler, have shown to have no qualms in calling out the fashion elite and — as per their account's bio — 'ppl knocking each other off'. Loewe, Ellery, Céline and Balenciaga (among others) have all been subjected to the pair's sharp humour and dry sarcasm. They started an online feud with Stefano Gabbana (birthing the hashtag #pleasesaysorrytome) and launched a line of highly sought-after 'call it out' themed merchandise. No one is safe from the wrath of their Instagram backlash and granted when that backlash is aimed at retail giants for ruthlessly ripping off independent and luxury designers, it feels warranted. But there are times when the hard-lined approach adopted by @diet_prada and its disciples can feel like a reach. When grainy archival pieces are dredged up as ground zero for a FW18 coat that may have taken some inspiration from the cut or the fit or the print, we have to ask whether such an association constitutes plagiarism? When the message becomes less about intellectual property, and more about the glory of the call-out, it's missing the point.
In some cases, the fashion industry has embraced artful imitators. Consider the unexpected relationship between Gucci and Dapper Dan, the rapper-turned-bootlegger who made crazy, logo-emblazoned outfits of fake Gucci and Louis Vuitton in the 80s and 90s. When Alessandro Michele paid homage to his aesthetic in Gucci's Cruise 2018 show, it kicked off a string of unlikely events that culminated in Gucci and Dan opening a boutique atelier together in Harlem earlier this year. Ironically, Dapper Dan, despite his black market origins, is held up as a bastion of originality and stick-it-to-the-man irreverence, which is also what Michele seems to be pursuing in his own subversive collections.
In an industry where the presence of social media poses a risk of over-sanitation, a degree of creative license and interpretation is necessary to keep fashion striding forward. Yes, there are some who deserve to be shamed on social media, with lazy renditions that warrant confrontation by the Diet Pradas of the world. But there is a difference between those who take inspiration and those who are copying for profit. In an age where 'going viral' holds a kind of glamorous appeal, we must strive to reserve our wrath for only those who are worthy.