For more than two centuries, Ardbeg has been delighting whisky devotees with its smoky, malt blends. A revered drop that, in the last seven years alone, has been crowned the 'World Whisky of the Year' four times, the Scottish distillery has recently announced it is adding to its legacy with the new Ardbeg An Oa.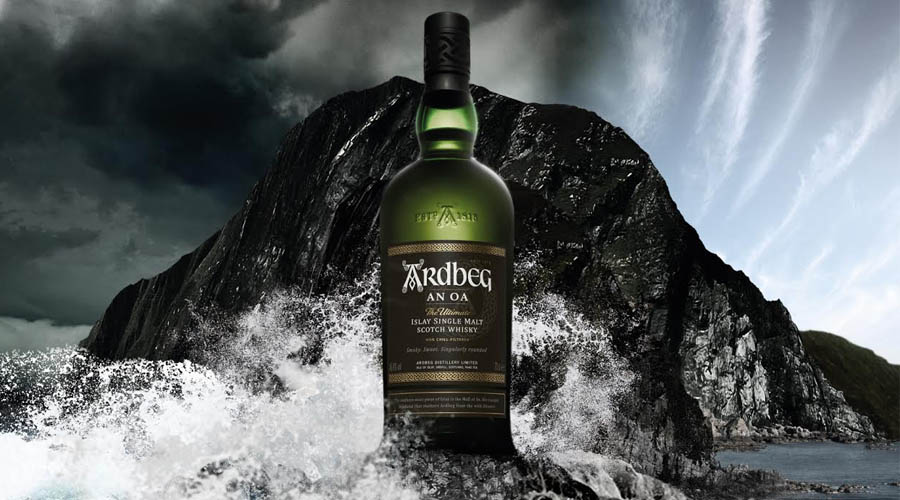 The first new permanent expression to be released in almost a decade, the complex whisky was inspired by the rogue and untamed Mull of Oa, a rocky region on the Scottish island of Islay where the Ardbeg distillery lies. A wild environment where rounded hills fall away in craggy cliffs that plunge into the sea, the amber drop boasts a comparatively powerful flavour profile. First hitting the nose with subtle, smoky notes and an aniseedy sweetness, the taste follows with flavours of chocolate and toffee offset by gentle spices. With a smooth and creamy texture that brings a sense of luxury to the liquor, Ardbeg An Oa is one that avid Ardbeg fans and newcomers alike are sure to admire.
Ardbeg An Oa is available now from Whisky Galore, Glengarry and other leading whisky suppliers.