Trends are funny and fickle things. Some swoop in as fast as they swoop out again and some linger for a few seasons (the 80s, for example, seems to be doing its third lap). But sometimes, the most prolific trends catch us slightly off-guard, causing us to cock our heads and question whether there's actual sartorial merit to them or whether the street style cohort are just feeding off their own hype — causing us to buy into a style that, really, no one can pull off.
That said, there have been a few unexpected trends come through this season, and though we consider ourselves generally open minded, we still need a bit of convincing on these ones before blindly buying in.
1.Tucking pants into boots
Look, we understand that the knee-high boot has made its way back from the grungy landscape of 90s style. And we're not entirely mad about it. If styled correctly, the knee-high is a timeless boot. In the hands of someone less au fait in this area, however, it can look awkward and clunky. But awkward and clunky seems to be the perfect way to describe the new way the fashion crowd are embracing boots this season and it's a particularly difficult style to pull off. Taking baggy or relaxed trousers and tucking them into tighter boots, fashion folk are stepping out in looks akin to a medieval pirate and we just can't decide whether its something we like… or like the emperors new clothes, something that needs to be adressed as a straight up unflattering look. The jury is still out on this one but hey, we never thought we'd embrace the ugly shoe trend and look at us now…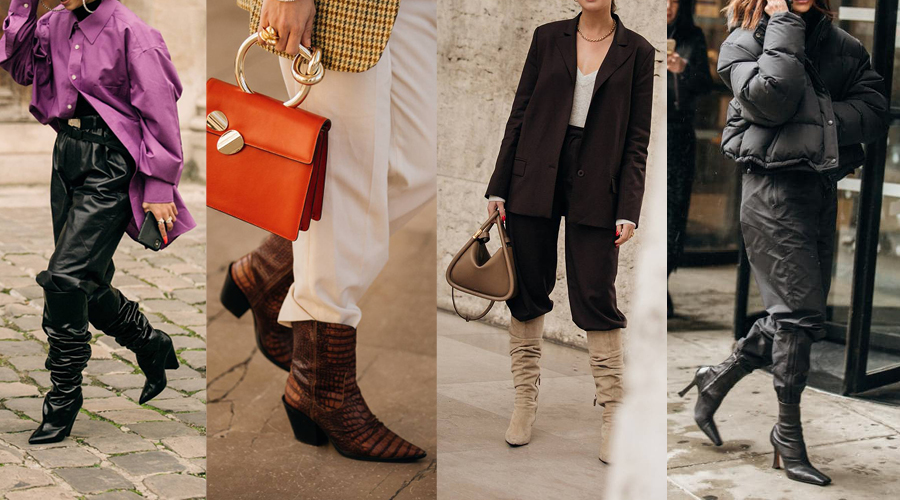 2. Snakeskin
To be honest, we're pretty close to being convinced that this is something we could get on board with. Despite our initial grimaces at the plethora of snakeskin being sported by the glitterati at fashion week, we've quickly come around after seeing how its new iterations are vastly different from our tacky associations of old. From coats to boots to slinky pants, snakeskin is undoubtedly the new leopard print and though we're not sure whether we'll actually invest in a piece fashioned from this textile, we can appreciate the new wave as having aesthetic potential.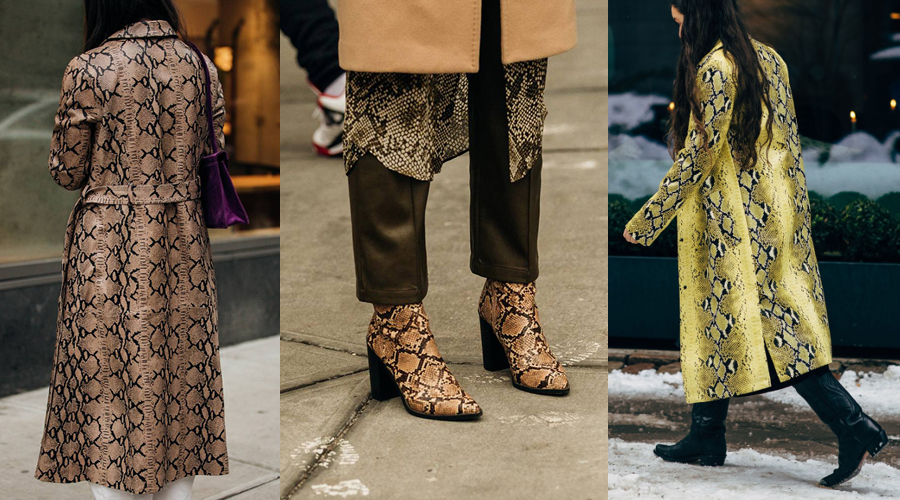 3.Boiler suits
These came through this season more than ever before, with people rocking the one-piece coverall like they were marching straight from their day-jobs as mechanics or factory workers from the early 20th Century. That isn't to say we don't like this style per se, but we need to acknowledge that it is a tricky one to pull off. There needs to be a harmonious balance between the construction of the one piece, the shape of the wearer's body and the careful curation of accessories and shoes in order to create a look that works. The bottom line is that this is not a trend to leap into without finding the perfect piece first — don't settle for the first boiler suit that comes your way. Proceed with caution and this trend could end up being the one for you.