You should never underestimate the power of a candle. Though small in stature, the waxen wonders have the ability to set the mood with nothing but the strike of a match. Evoking an array of welcome emotions — fragrance dependent, of course — we think Ecoya's trio of limited edition releases is suitably perfumed for Christmas, cocktails and Champagne celebrations with friends.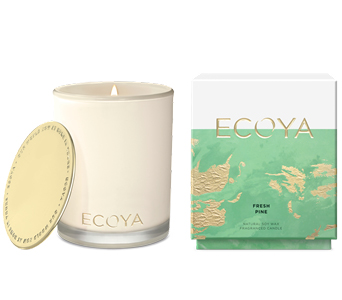 For Christmas Day
What is Christmas without the earthy scent of a real tree weaving its way through the home? We shudder to think. Delivering that forest-like aroma without the hassle of hauling a sapling into your living space is the return of Ecoya's Fresh Pine candle. Complementing that festive fragrance with notes of citrus and rosewood, this Yuletide aroma deserves pride of place on your Christmas table.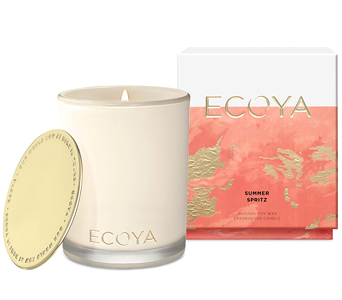 For the Sundowner
Inspired by bitter orange cocktails, the Summer Spritz is at its finest when enjoyed alongside a bevvy of refreshments, and preferably poolside. A bright fragrance with hints of lime, apple, lavender and a heady cedarwood base, it is the unmistakable top notes of prosecco that really bring this stunning scent to life.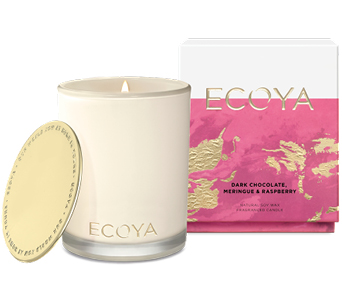 A Long Lunch with the Ladies
As the end of the year screeches into view, time has a habit of getting away on us. So, it's imperative to organise any celebrations sooner rather than later — case and point, a lavish lunch with the ladies. Whether you keep it casual or go full glam, Ecoya's Dark Chocolate, Meringue and Raspberry candle is the ideal accompaniment. An indulgent scent infused with almond, cocoa, a light touch of sweet vanilla and raspberry, the rich mix is (to borrow a phrase here) both naughty and nice.