Sometimes the weekend seems like it's coming to a close all too swiftly, and the thought of Monday rearing its responsibility-laden head once more needs to be delayed as long as possible. Thus, the Sunday session is the perfect way to keep the good times rolling, whether it's been an action-packed weekend already or one of calm repose. Catching up with friends on a Sunday afternoon requires a relaxed location that won't be too high maintenance for what is, famously, the day of rest, and so without further ado, we present Auckland's top 10 best for Sunday sessions, as voted by you in the 2021 Denizen Hospo Heroes presented by American Express.
1. WINNER: Hallertau Brewery
There's nothing quite like a Sunday afternoon knees-up to see out the weekend, and Hallertau Brewery was hands-down the popular pick for this category. A brew or two enjoyed in Hallertau's Riverhead beer garden is a great way to spend the afternoon, particularly when the whole family will be well catered to with woodfired pizzas, sharing plates, and plenty of space to spread out and relax.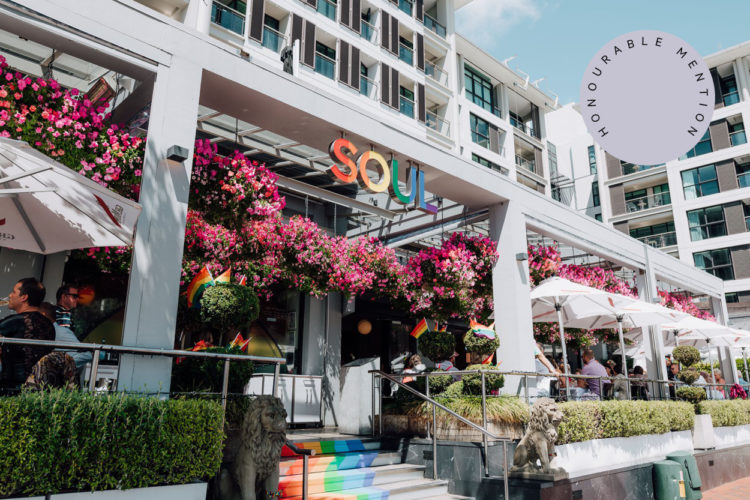 2. HONOURABLE MENTION: Soul Bar & Bistro
It's no surprise this Viaduct Harbour favourite had so many votes in its favour. On a Sunday afternoon, rain or shine, we can't think of anywhere better to be than with a few of our nearest and dearest, parked up on Soul's famous patio. Whether drooling over Soul classics like the ham-studded macaroni cheese and the Westcoast whitebait fritters or indulging in one of the restaurant's seasonally-updated dishes, you can be sure whatever you eat will be delicious — paired with some of the best drinks and service in town, even the thought of Monday the next day wouldn't dampen our spirits.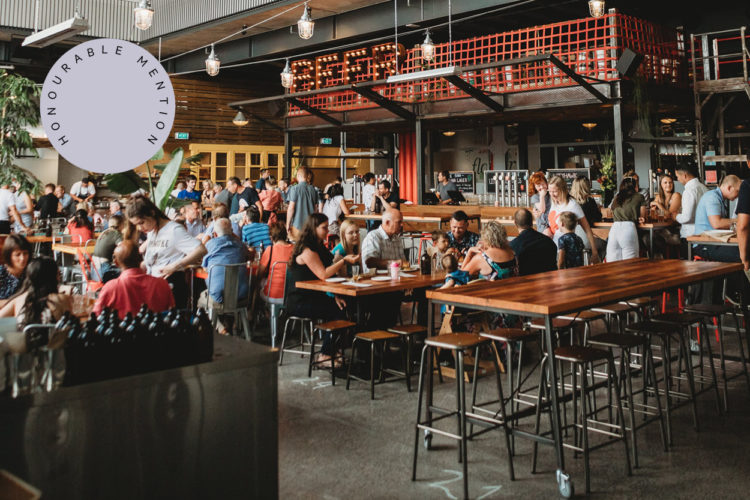 3. HONOURABLE MENTION: Little Creatures
We love to see another top vote that's out of the central city, and brewery Little Creatures' Hobsonville outpost has been an excellent addition to the area since it opened in 2019. Its soaring hangar space provides plenty of space for comings and goings, and a diverse menu of pizzas, sharing plates, children's dishes and more — plus, excellent brews — will ensure any Sunday session is well catered for.
THE TOP 10: The Rest of the Best
6. Saint Alice
10. SPQR