There is nothing pretentious about new Avondale eatery Browne Street, yet it's the sort of place that can't help but garner attention. The newly opened industrial-esque eatery is located in a two-level building that was originally the Avondale Transport Depot and the moniker comes from Rosebank Road's former name, which can be found in any history book dating prior to 1930.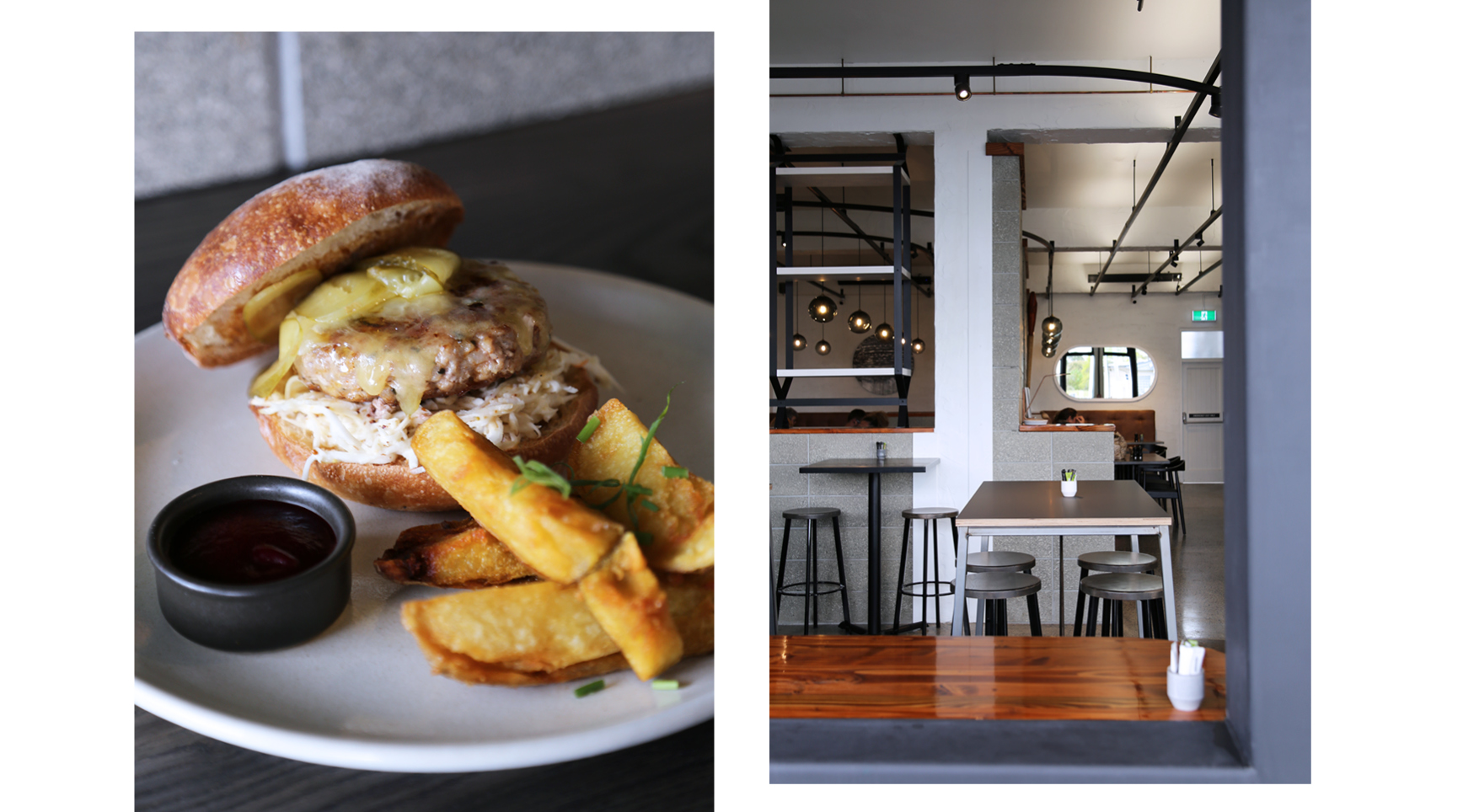 Having been refurbished to feature polished concrete floors, modernist cinder blocks, brown leather booth seating and black aluminium and laminate garage doors, Browne Street's slick aesthetic subtly stands out in otherwise unchanged part of the neighbourhood. The team behind the operation also own Blockhouse Bay institution, The Block Cafe. Talking to co-owner Sam Fraser, it's clear these visionaries have drawn upon a wealth of experience in the lead up to opening their second venture.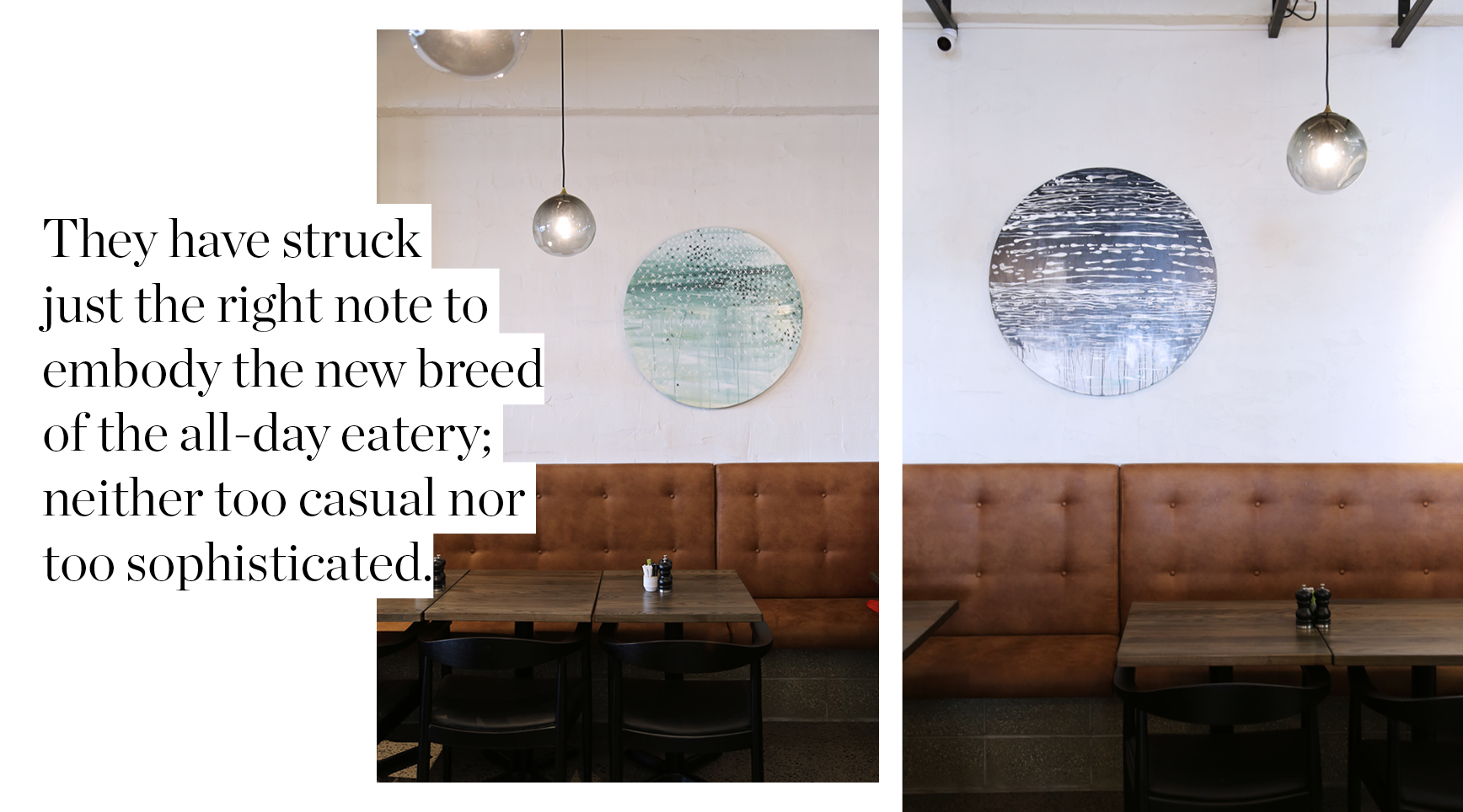 "It has taken two years," Fraser says, and as a result, they have struck just the right note to embody the new breed of the all-day eatery; neither too casual nor too sophisticated. "Part of the brief was to have a loosely separated outdoor area and further in, a more intimate dining space," Fraser says. And the layout is perfect. The street-facing garage doors are opened right up to create seamless indoor-outdoor flow with benches and leaners that serve as the perfect spot for a few casual after work beers. Tucked away inside is a section of more private dining tables and upstairs, an expansive space is available for private functions for between 30-100 people.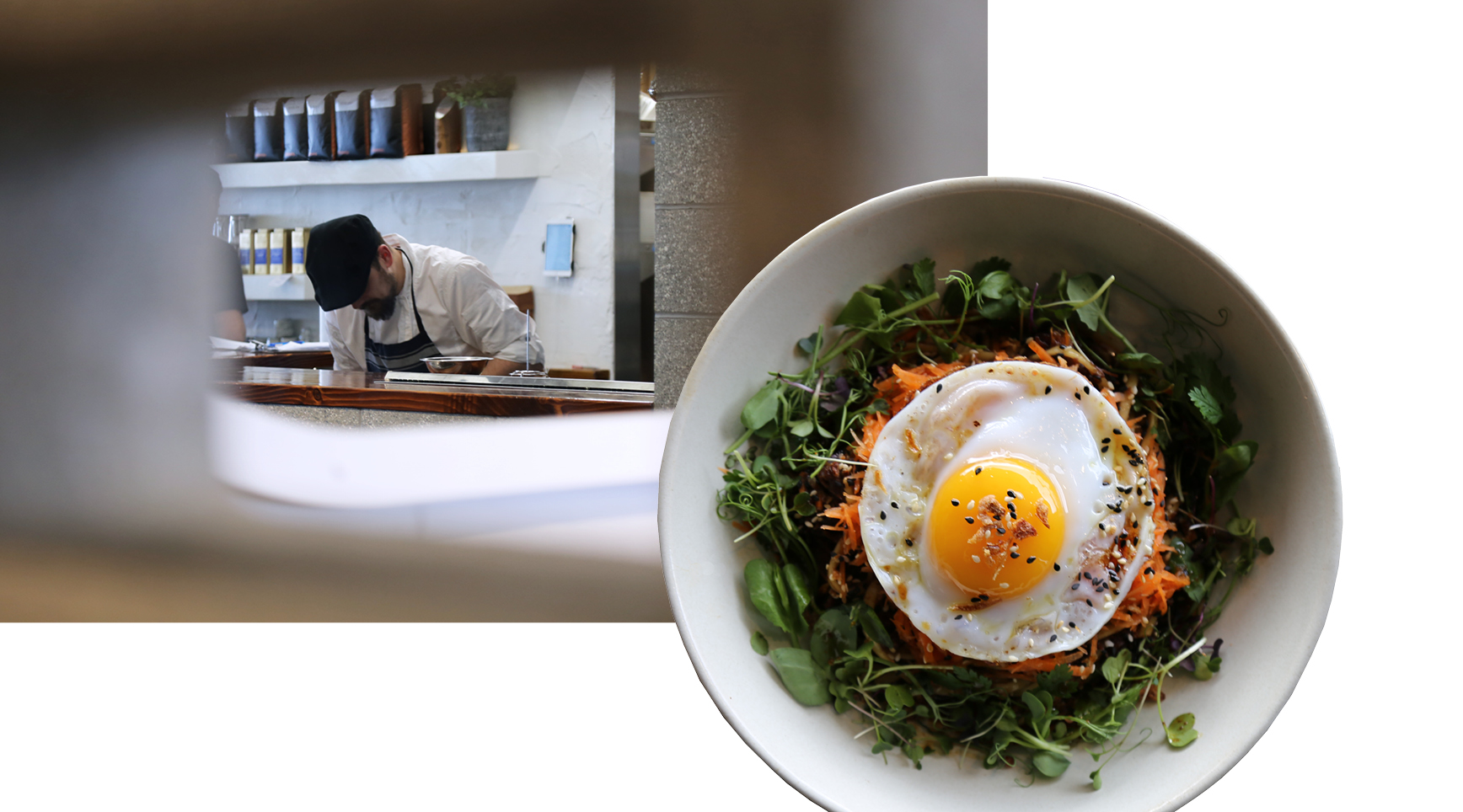 Their target catchment is that of Waterview, Mount Albert and Avondale Heights, but no doubt, it will be much bigger. With a menu that carefully spans the day-long spectrum, Atomic coffee on the go, and a rotating line-up of local beers (currently Sawmill, Piha, Chaotic Hop and Black Sands) there's good reason to visit Browne Street any time of the day. We're quite sure patrons will gravitate towards the ham hock on toast with parmesan crusted poached eggs for brunch and the beef cheek udon which is a rich, egg-topped noodle dish for lunch. Mind you, there were plenty of other orders that took our fancy, including the merguez sausage baguette with horseradish cream and caramelised onions.
With every detail well thought out and a clear consideration for making people feel comfortable, Browne Street is already on its way to becoming an Avondale institution. Fraser closes our conversation by saying, "Our model is built to last… I'm not one for trends and fads." As I look around, I feel this statement fits perfectly with what they have achieved; a welcoming and dependable new address out West.
Opening hours:
Sunday to Tuesday: 7am – 5pm
Wednesday to Saturday: 7am till late
Browne Street
50 Rosebank Road
Avondale
Auckland
(09) 820 8400