About two months into her pop-up venture in Takapuna, Chanelle Bond knew she had already outgrown the space in the square on Hurstmere Road. Still baking out of her certified kitchen at home, she could prepare only so many of her beloved sweet treats before they sold out, meaning misser-outerers were almost a daily occurrence. The time was ripe for a new, standalone location.
Closing down in May, it is has taken Bond (aka Bondie) just over two-months to unveil the new space in Rosedale. Configuring it from scratch, the creator has kept to a similar aesthetic to that of her pop-up, only with a courtyard, onsite kitchen and office to boot. Cleverly devised bench seating means that cupcake aficionados can take a seat and watch the Bondie ladies work, assembling batch after batch of Bondie's ever-inventive flavours as they come out of the oven and get decorated accordingly. Taking things one step further, Bondie will also be the first location on the North Shore to serve up freak shakes — a fitting accompaniment for her fanciful sweet treats.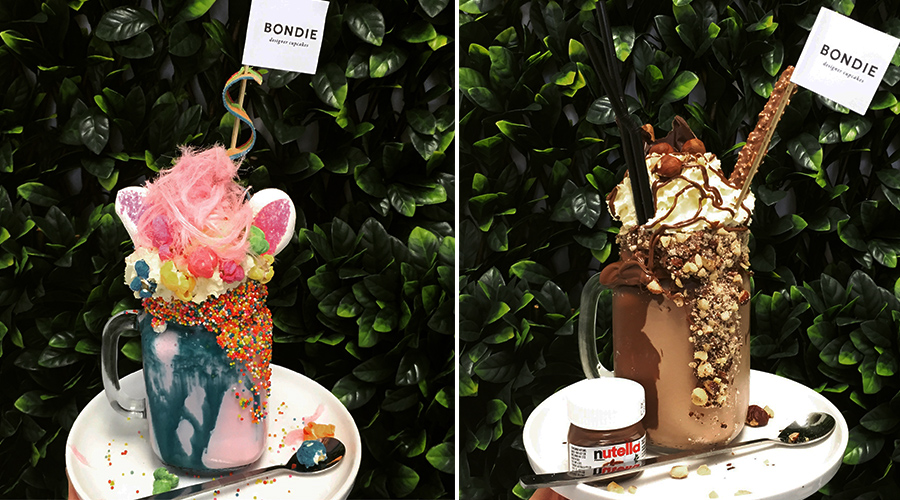 With a LouvreTec sheltered outdoor courtyard in which one can enjoy their chosen cake or shake in-house, this permanent new Bondie also serves as the perfect place for birthday parties and Sweet Sixteens. With a plan to keep the kids occupied with soon-to-be-introduced cupcake classes, we're quite sure Bondie will become the North Shore's new favourite situation for next-level sweet treats.
Open from Tuesday to Sunday from 8am onwards, for orders and more information, click here.
Bondie Designer Cupcakes
9/56 Apollo Drive
Rosedale
0800 BONDIE